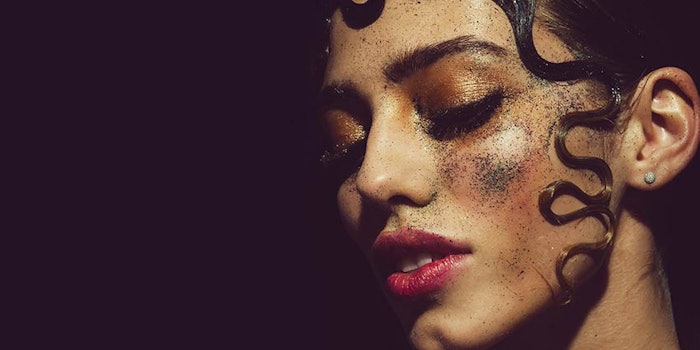 Just as outlandish fashion often adapts itself from the runway to the streets, so do the theatrical beauty looks conjured by top makeup artists. Star2 took a look at the three biggest AW 2019 trends set to take the real world—or at least Instagram—by storm.
1. All that Glitters
In New York, glimmering lids were spotted at Kate Spade (paired with lips in shades of crimson), while in London, Ashish sent models down the runway with shimmering lids, brows and lips. Milan saw sparking brows at Giorgio Armani, and crystalized lashes at Byblos.
2.  A Tendency to Lash Out
Crystal was far from the only way to make a statement via lashes: at New York's Vaguera they were spiky and doll-like, while in Paris, designers took cues from the 60s—thick, clumpy and painted-on at Dior and pom-pom style at Courreges.
3. Dew You
Glass skin isn't going anywhere. Glossy visages were as popular in New York (Vivetta) as they were across the pond, such as Stella McCartney and Jacquemus in Paris.