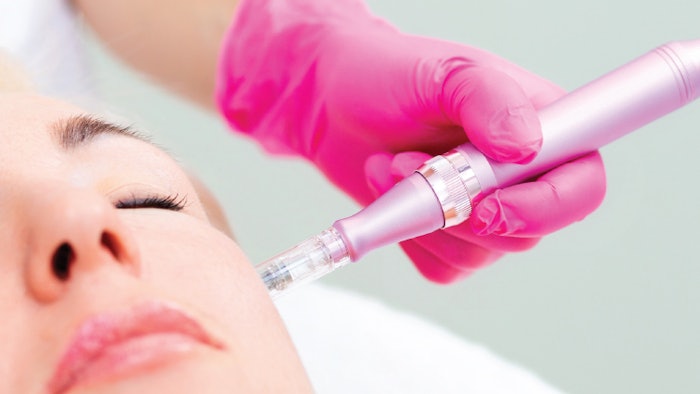 Listen up esties! Here is what's buzzing in the spa industry.
What You Should Know
This injectable cosmetic treatment involves skin booster micro injections of hyaluronic acid (HA) with a microdose toxin. The Glass Facial uses resurfacing modalities combined with nutrients and PRFM (plasma) in small quantities through fine micro-needles that infuse solution through a mini injector. This process helps the solution to micro-inject to the depth of the correction, without losing the product benefits.
Benefits
The injected ingredients hydrate the skin, leaving it more plump, glowing and smooth. This anti-aging and hydrating treatment reduces pore size, improves skin aging or crepiness and has a mild tightening effect. Plasma injection has been shown to stimulate collagen, help fine lines and wrinkles and treat pigmentation.
Related: The Glass Facial Treatment is the Latest Microneedling Trend
Tips
Most clients go through three monthly treatments to see the desired results.
Recommend your client to wait at least one to two weeks before receiving any additional esthetic treatments.
Let clients know that this procedure is minimally invasive and will not cause the same bleeding or pain as microneedling can sometimes cause.