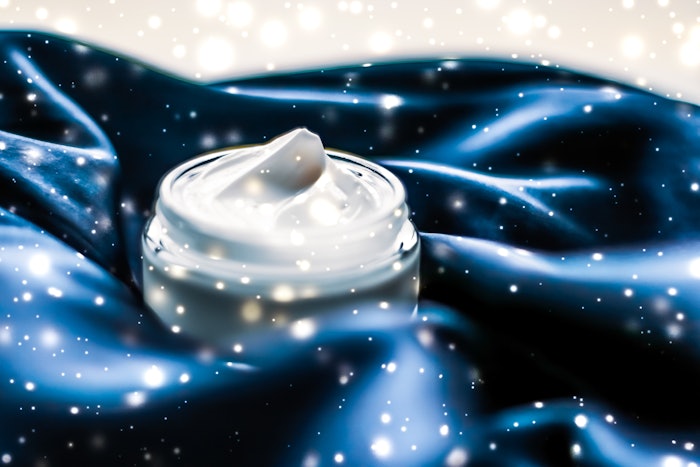 Who doesn't love a good gift set? I know I do, and your clients are no different. Most of the product manufacturers you use in your treatments and sell in your retail have a gift set around the holidays (if not many). Here are some of the gift sets I am excited to give (and get) this holiday. Make sure you are stocking and displaying a range of gift sets for clientele of all skin types, age groups and financial capabilities. Make it easy for clients to treat themselves and those they love, and don't forget that with just a little extra effort, you can assemble some gift sets of your own.
Dazzle & Shine Lip Gloss Kit
Lip glosses are an easy addition to your holiday retail, with a low cost and a high happiness payout. This limited edition holiday trio from Jane Iredale includes three shimmery mini glosses (Cheers, Bubbly and Lambrusco) that hydrate, plump and exfoliate the lips. www.janeiredale.com
Holi-Bliss
DMK has outdone itself with this gift set, offering all the elements of an at-home enzyme treatment in one festive box. Not only do you get the products, but you also get the headband, mixing bowl and fan brush. The only thing left out is a face ready for rejuvenated, glowing skin. www.dmk.com
Cabana Christmas Crackers
Winter is the perfect time to bring a little tropics to your friends. These cute crackers contain minis of Pure Fiji's body lotion, lip balm, body butter and body mist in the scent of your choice. I'm a sucker for noni, but you can't go wrong with any of the other eight options.
www.purefiji.com
Foreo UFO 2 Skincare Secrets Set
Help clients maintain their glowing skin at home with Foreo's UFO, a device that offers LED, warming, cooling and vibration to enhance product penetration and promote more youthful skin. This set combines the device with five complementary masks.
www.foreo.com
Over the Moon Moon Dip Sampler
Stockings everywhere are screaming for this sampler—a combination of one-ounce jars of Moon Dip, Serene Moon Dip and Blessed Moon Dip in a decorative box by FarmHouse Fresh. These body mousses are beloved not only for their whipped texture and sweet scent, but also for their moisturizing and anti-aging benefits.
www.farmhousefreshgoods.com