Fall is my favorite season, and I am a pumpkin spice girl. However, there are so many fabulous fall flavors and scents that get overshadowed by our orange squash friends. So, move over pumpkin. Let's talk about some pro products that give us all of the fall vibes with none of the pumpkin.
1 Skin Script Pomegranate Holiday Facial
They may be a pain to open, but pomegranates are worth the wait for all the antioxidants they contain. This winter fruit is incorporated in an enzyme in this facial to brighten and exfoliate, while a yogurt mask moisturizes and rebuilds skin.
www.skinscriptrx.com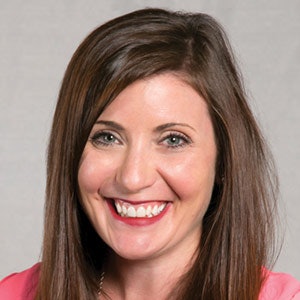 2 Wild Air Skin Care's Cranberry Orange Body Scrub
Instead of making a delicious relish with these two cold weather fruits, they are combined to deliver hydration and exfoliation to your clients. Cranberry seeds exfoliate, while the oil inside of them hydrates and provides protective antioxidants. www.wildairskincare.com
3 Honey Chai Candle, Farmhouse Fresh
New to the FarmHouse Fresh's candle lineup is Honey Chai, perfect for adding wafts of fall into the air. The candle combines clove, honey and cardamom to send snuggly warm vibes throughout your space. It is also clean burning and boasts a 60 hour burn time. www.farmhousefresh.com
4 Warming Ginger Hand + Body Lotion
This lotion will warm your skin and your soul, while moisturizing it with seaweed, marshmallow root and avocado oil. It is perfect for dry skin, but can be used on all skin types. After you fall in love with it, you can get it in a foot scrub and foot lotion, and add a warming fall pedicure to your spa menu. www.kmherbals.com