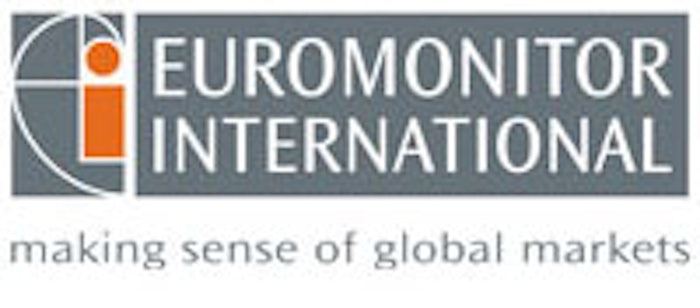 Consumers throughout the world have accepted vitamins and dietary supplements as both natural and scientifically effective beauty products. According to data from Euromonitor International, beauty was the fifth most popular global marketing/positioning tactic for 2008 and 2009, supplanting joint health. Each country has its own definitions of beauty, and its own product preferences. Some countries are merging the concepts of health and beauty by subscribing to the belief that beauty comes from a healthy body, and others distinctly separate beauty and health. However, the exact same products are popular with all these consumers. Savvy spa personnel should make it a point to discuss beauty products using health-based terminology that most resonates with individual clients. (Editor's note: For more information about international vitamin trends and vitamin statistics, log on to www.SkinInc.com/vitaminstats.)
Vitamins in spa products and treatments
Vitamins have become extremely important in helping spa professionals and personal care suppliers achieve the kind of balance that is being demanded from clients; in this case, scientifically proven efficacy from natural ingredients.
Despite the fact that many vitamins are produced in a highly industrial fashion, they are among the most trusted of health and well-being ingredients and are universally recognized as natural and beneficial nutrients. At the same time, there is plenty of scientific evidence to support their role in health, so it is no surprise that the spa industry has successfully piggy-backed on the popularity of vitamins in food and beverages to extend their usage into spa products and services.
Particularly popular in the personal care arena is pro-vitamin B (panthenol), which is used widely in hair care and accounts for three-quarters of total vitamin use in the cosmetics and toiletries market; and vitamin E, which is finding increasing favor as an antioxidant and anti-aging ingredient in a wide range of spa products, including most notably skin care and sun protection. In fact, vitamin E is now used as standard in a number of major sun and skin care brands. Researchers at Ohio State University in Columbus, Ohio, are also studying the efficacy of tocotrienol, a topical form of vitamin E, to prevent or diminish surgical scars.1
However, the star attraction in the personal care vitamins category is retinyl palmitate, an ester of vitamin A that is also known as retinol. This stands out as by far the fastest-growing sector in the vitamins market, with projected personal care growth of almost 5% per annum from 2009–2014. This strong growth is due to its growing use in anti-aging skin care, which remains one of the best-performing areas of the personal care market. Retinyl palmitate is now used in many popular anti-aging brands and is widely believed to be effective.
The use of natural plant extracts as functional ingredients is also gaining popularity. Certain plant extracts, such as ginkgo biloba and green tea, are thought to provide some UVB protection, as well as skin-repair attributes. The combination of natural plants with scientific vitamins adds extra value to beauty products.
Marketing vitamins
Whether the eye beholds a beauty or health benefit, consumers consistently use and experiment with a variety of vitamins and dietary supplements to improve their appearance. Glucosamine, multivitamins and vitamin C are popular products, regardless of beauty or health positionings; however, the market success of vitamins or dietary supplements depends on the ability of the spa owner or supplier to craft the most locally appropriate marketing message. Ask your clients what vitamins they are taking or seeking for their topical benefits. This information can help you identify your clients' needs and wants in the sphere of vitamins and can help guide your treatment menu and retail area to help meet the needs of your spa clients.
REFERENCE
1. www.clinicaltrials.gov/ct2/show/NCT00700791?term=tocotrienol&spons=ohio+state+university&rank=1 (Accessed Oct 5, 2010)
Samantha Chmelik is the head of global consumer health research at Euromonitor International, where she manages the syndicated research project that encompasses the over-the-counter industry, vitamins and dietary supplements, sports nutrition and slimming products. She has worked in the pharmaceutical industry and as a market intelligence professional for 15 years. She is experienced in conducting market analysis and benchmarking studies.