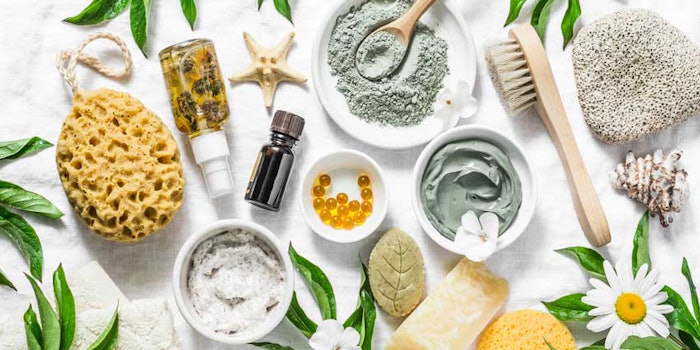 Skin Inc.'s Face & Body is bringing an upgraded digital experience to our second virtual event and a new partnership with our sister brand MedEsthetics to bring esthetic and medical aesthetic education to one show! Your favorite industry professionals and skin care suppliers are all gathering for the biggest event of the year. Along with sessions packed with product knowledge, training demonstrations and EXCLUSIVE offers, there are also endless product launches! Looking for new products to add to your treatment room? Here's what we're highlighting for Face & Body! 
Featured New Products
Moon Dip Ageless Facial Mousse is a light-as-air whip that deeply hydrates skin while leaving a supple matte finish. Wrinkle-targeting peptides and 24 hour time release retinol envelops skin, visibly firming the look over time.
Illumination Juice Brightening Facial Tonic is gorgeous 2-layer, alcohol-free toner that visibly brightens and evens the look of skin. It targets complexion with a cocktail of vitamin C, 11 superfruit extracts, including mangosteen, noni, wolfberry, apple & more, 9 botanical oils, and a powerful 24-hour time release peptide that brings nonstop waves of illumination.
Lift Kits include the perfect combination of targeted anti-aging peptides. In this kit, you will receive a PEPTI-lift and PEPTI-tone, PEPTI-eye serum, and Rejuvenator (Available in 3 strengths Mild, Medium, and Ultra.) 
PEPTI-nano mask is a bio-cellulose mask that uses the latest scientific advances in nanotechnology. The bio-cellulose structure with hyaluronic acid adheres perfectly to the skin to deliver intense hydration. The gradient pressure delivery system with nanoneedle-like fibrils optimizes penetration of peptides and nutrients while soothing skin post-treatment.
Bioelements Professional Skin Care
dewluxe is a lightweight, perfectly balanced blend of occlusive argan and squalene, synced together to lock in moisture, replenish protective barrier lipids and deliver the most natural dew you've ever seen. An added surge of halophytic sea kale melts in to further soothe the appearance of epidermal stress. Let a few concentrated drops sink in for 5-10 min, and see the look of fine lines diminish, as fullness and softness remerge in youthful, luxe dewiness – without feeling heavy or sticky.

Growth Factor Serum contains a concentration of healing and hydrating hyaluronic acid, paired with growth factors, to stimulate new cell growth and restore the skin's collagen and elastin matrix. 
Refuge Natural Sanitizer Bundle contains 70% alcohol and naturally antibacterial lemongrass essential oil that combine to make a powerful protective combination.
Fundamentals Kit – Acu System assists in balancing oil production and killing bacteria. These products penetrate the pores to kill existing p. acnes bacteria while preventing further breakouts. Use the enclosed ACU System to help you combat acne at home.
Herb Mineral Moisture Spray contains over 98% cold water soaked herbs. It aids in transepi­dermal delivery, infusing a multitude of vitamins, minerals, trace elements and water into the skin.
Sulfur Spot Treatment is a gentle, yet potent combination of 6% sulfur and the peptide Neutrazen that treat red and inflamed acne lesions, but won't leave behind dry patches and accelerates skin's healing process. 
Hydrating Enzyme Mask has a papaya enzyme-based formula that contains a heptapeptide to help promote microbiota balance and diversity in the skin. 
Cucumber and Parsley Oxygenating Treatment is a two-component treatment that is a favorite of clients with pigmented, blemished skin or those who would like to regain an even complexion after the damaging effects of the sun.
Rejuvenation Booster with Carotene Essentials and Copper is a concentrated skin quencher for mature, aging skin types with hyaluronic acid, antioxidants and copper for clinically proven lifting and immediate hydration. 
Bio Line is infused with the best of science and nature from healing minerals, plant stem cells, botanical and marine extracts, hyaluronic acid and designer peptides.
Lira Clinical Mystiq Line brings out the radiance in your skin with all natural and exclusive MASQ-tech skin brightening technology, orange plant stem cells, and powerful botanical antioxidants.
Glow Boost Stimulating Solution & Glacier Ice Globes can be used together to increase circulation and repair the skin. The solution warms up the skin and can be followed with the use of the Glacier Ice Globes to cool the skin, reducing redness and inflammation.
Clear Skin Kit takes care of your skin even on the go. Best for oily skin, blemishes and acne.
Register for Face & Body Virtual NOW for access to special offers, products, education and more!