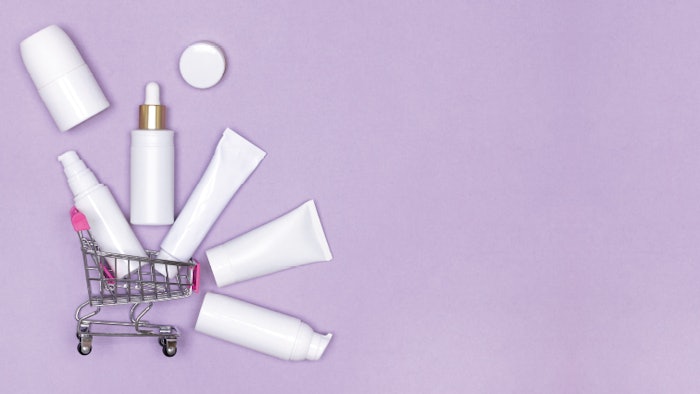 Retail sales are a critical portion of any aesthetic business. The first, and most important, reason is that getting your clients to use good products will improve the overall results they get from the services you are providing. A large contributing factor to the health of a person's skin is what they put on it twice daily at home. So, the appearance and health of their skin depend greatly on you getting them on high quality products. The second reason is that we are all in this business to make money and retail is a proven way to do just that.
1. Educating vs. Selling
The easiest way to increase product sales is to not act as or regard yourself as a "salesperson." Your clients should instead think of you as an educator and problem solver. You are the expert on skin conditions and what can best improve them. When you truly believe this, it comes across to your customers and they don't feel pressured to buy. Instead, they feel as though you are offering a solution to a problem they have.
Consider having all new clients complete a cosmetic questionnaire. All existing clients should then update the form yearly. The questionnaire lists all the skin conditions that you can improve such as acne, dark spots, wrinkles, dry skin, oily skin, etc. Clients check the box next to anything that they are concerned about. This questionnaire provides a simple way to approach clients about buying products. For example, if a client has checked that they are concerned about the oiliness of their skin, the provider can comfortably talk to them about getting started on a retinol. They appreciate that their esthetician is paying attention to what they have expressed, and don't feel as though the provider is just "trying to sell them something."
Related: Owning Your Retail
2. Timely Follow Ups
Following up with your clients after they have purchased a product is important. If a person has problems after starting a new product, they will often abandon it. If you have the chance to identify the problem and resolve it, this will increase the likelihood that they end up liking the product and purchasing it again. For example, if you sold a cleanser containing alpha-hydroxy acids to a client and they are using it twice daily, but then decide they don't like it because it's drying their skin out, they are likely to stop using it. However, if you follow-up (either with a phone call soon after the purchase or at their next visit) and explain that they may only be able to use that cleanser several times a week, you may turn this product into one of their new favorites.
Continue reading tips for increasing retail sales in our Digital Magazine...
Lisa S. Jenks, M.D. began her medical career as an emergency room physician. In 2007, she opened Genesis MedSpa, a medical spa in Colorado Springs, Colorado. Recently, Jenks started Genesis Consulting to help spa owners and other physicians open successful medical spas. Reach her at lisa@genesis-medspa.com or 719-579-6890.