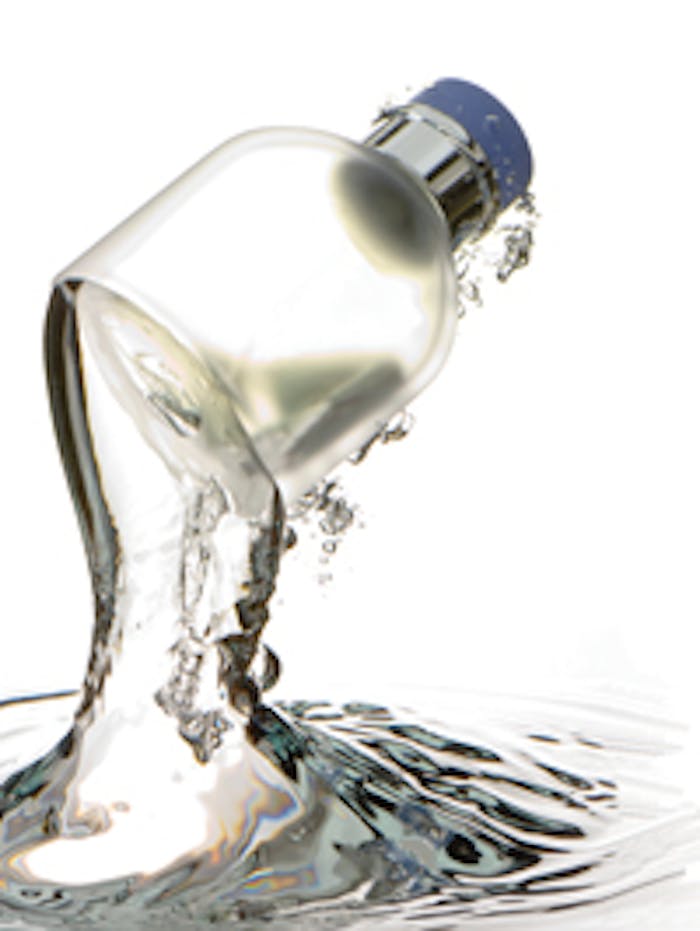 A spa owner may question the value of investing in a private label, and it is important to know the benefits of owning a private label before pursuing such an endeavor. So what's in it for you? For starters, it enhances the profitability of your business, lends prestige to your name and builds brand equity. Additionally, it decreases the cost of your facial and extends your service menu.
Profitability
No matter the direction of the economy, a successful spa relies on its product sales. There is a limit to the amount of income a spa can generate from treatments alone. That sum can be calculated by taking the number of operating hours in a day, multiplying it by the number of available treatment rooms and subtracting any expenses. Theoretically, there is no limit to the profit a spa can generate from product sales.
Profitability is one major advantage that comes from purchasing a private label. A spa cannot be profitable if it is working on a 50% markup. At the same time, taking on a private label skin care line doesn't mean banishing your branded line. Focus groups have shown that clients prefer to be given a choice. Instead of presenting a client with one recommended moisturizer, place two before them. Highlight the benefits of each and allow the client to make the final decision.
Private label products enable your profits to skyrocket. Such a product line has the ability to strengthen your identity, improve your margins and allow you to achieve phenomenal success as a spa owner.
Pricing your facial
One of the major advantages to owning a private label is found in the treatment room. Spa owners should calculate the cost per ounce of products utilized in a treatment to determine the profit margin of each service on their menu.
Here is an example of a facial treatment based on a private label cost:
Calculate the cost per treatment using the products you currently use in your facial regimens. If you don't want to calculate the complete facial, try it with one item. Generally, spa owners are shocked when they see the calculation results.
Start with your branded moisturizer and determine the wholesale cost. Divide that cost by the number of ounces in the product. This will determine the cost per ounce. Multiply the cost per ounce by one-eighth, the amount you need per treatment. (12.5% or .125). This will determine the cost per treatment for your moisturizer.
The cost differential between a private label and a branded product is significant and has a major impact on the ending balance in your cash box. Consider how private label back bar products can contribute to the profitability of your service business.
A unique experience
With the explosion of the spa industry, consumers now have a multitude of choices when it comes to selecting a spa. In order to be successful in this increasingly competitive market, you must ensure your location provides clients with a unique experience that distinguishes your business from the rest.
Private label products amplify and broaden your spa's unique client experience. They enable you to build your business and reinforce your brand with every purchase. Nationally distributed companies spend billions of dollars each year attempting to make their products a part of consumers' daily routine. Believe it or not, as a spa owner with a private label product line, you have an advantage. Why? The simple fact that your product is exclusive. It is part of an experience that cannot be replicated anywhere else. Clients will want to extend their spa experience by using your range of products at home.
This technique works. Consider the Disney Corporation and Starbucks—two companies that offer unique experiences and establish a sound relationship with their clientele. Patronizing Disney and Starbucks makes a person feel a certain way. People identify with these businesses and in some cases, consumers define a part of themselves through their interaction with these companies. They want to take a part of the experience with them. Think of those ubiquitous Mickey Mouse mugs visitors bring home from their adventures at Disney World.
Private label skin care does the same for your spa business. When your estheticians recommend an anti-aging product for clients that will make a significant difference in their skin, the praise and credit will be directed toward your business. When your clients look in the mirror every morning and see a desired change, they will form an emotional bond to your product line and spa. When a friend or family member compliments a particular client on her skin, it's your business and product name that will flow from her mouth.
Not only does a private label build brand equity, contribute to the unique experience you offer your clients and ensure repeat sales, it enhances the prestige and profitability of your business.
Where to start
When searching for a private label manufacturing company to work with, you are choosing a partner in your success—a decision that should not be taken lightly. It is crucial to make sure the company you select is committed to providing you with results-based products, regional representatives who provide individualized customer service and product knowledge support. Be sure to consider impressive quality control, as well as research and development departments. An art department to assist in logo design is also a necessity.
These factors are essential in creating a viable and profitable partnership for both parties. Ask questions, tour the manufacturing facility and keep in contact with your regional representative to stay on top of new product offerings and up-to-date research in the skin care industry.