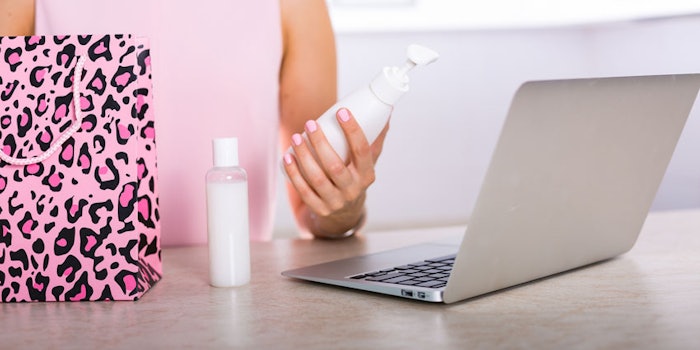 Every medical spa owner knows that retail sales are a critical piece of our business and yet few of us maximize that opportunity. Making sure that our customers are buying products from us and not from their local makeup counter is important for several reasons. First and foremost, the products that we sell to them are going to get them better results than anything they buy over the counter, which is a better use of their money. Secondly, medical grade products are going to enhance the results of any in-office treatments we are doing on those clients. Lastly, retail sales should give a significant increase to overall revenue and be a way to keep staff incentivized. Retail sales should account for anywhere between 20% to 40% of a medical spa's revenue. While approximately only 50% of that drops to the bottom line, it is an income stream that should not need much staff time, no equipment cost and little space to achieve.
Do Retail Subscriptions
One excellent way to improve your client's skin health and your own bottom line is to offer subscriptions for products. Allowing clients to have their favorite products mailed to them every 8 to 12 weeks ensures that they maintain a good at-home regimen.
We all tend to start skimping on a good product when we know we are running low but our next facial treatment isn't scheduled for three weeks. Knowing that a product will arrive in the mail as the client is running out will ideally stop them from not using less than the recommended amount. In addition, so many people are impulse buyers that, even if you have educated a client on the importance of medical-grade skin care, he or she is often inclined to purchase that "wonderful bottle of face lotion that was at the supermarket check-out counter." These impulse buys are much less likely to occur if that same customer knows that a product is on its way in the mail. 
You can make product subscriptions attractive by offering nice discounts on each order or by having a system where full price is paid for four orders and then the 5th is free. Putting pen to paper and pulling out a calculator can help each business owner decide which system is most profitable, depending upon what your products and their prices are. It can be fun to let your clients know that free sample sizes of additional products will be in with each purchase.  Be sure to place samples of products that compliment what they are already buying and include a small description of that new product which lists the discounted price if they decide to add it to their next purchase.
In order to receive the discounts, clients should commit to a minimum number of shipments.  Put their credit card on file (on secure computers only) and have them sign a contract acknowledging the terms. Most software systems can easily handle subscription sales. After the minimum number of shipments have been sent, they can cancel at any time, but they must inform the spa in writing.
Research by Amazon suggests that subscriptions can increase retail sales by 300%! There is no reason we should not all be maximizing this profit potential. All staff should be trained on how to best offer subscriptions to clients. Consider having printed postcards with all the information a client needs in order to purchase your products. The staff should ideally be able to go online while the client is in the office and get the process started for them. 
Women, especially, love to feel that they are being pampered. Enclose the products in a way that makes them look like a special gift, with pretty tissue paper and a nicely printed card thanking them for the purchase. If you make opening the box an experience they enjoy, that increases the chances they will continue the subscription program.
Do Private Labeling Benefits
Another critical strategy to improve your retail sales is to have a private label line. Selling products that clients can only buy from you increases their loyalty and prevents them from buying the same product on Amazon. Companies that help you develop a private label line include Young Pharmaceuticals, Cosmedical Technologies and Topix. Their products are backed by excellent science and their price points are beneficial to both customers and spa owners.
Be sure to print your web address and phone number on all private labels so that clients can easily remember where they bought it from. Market these products as "exclusively available" at your medical spa and formulated just for our customers.  Language such as this helps customers to understand they have the option of buying something special, but only from you.
Do Online Retail
An online store is a must in this day and age. Clients who might not want to sign up for a subscription still want the ease of ordering whenever they realize they are needing an item.  In addition, you can let all customers who are moving away know they can continue to get their products from you by going to your website.
Make sure your online store is updated frequently, easy to use and fun to explore. Have somebody who doesn't know much about skin care look at it and be sure it offers easy-to-understand explanations of what each product does and how it should be used. Put a staff person in charge of checking the site at least twice daily so that orders do not get missed and they are mailed quickly.
Mention your online store frequently in social media ads and, no matter what the context of the ad, always have a link to your store. Consider asking clients to post a short video with a testimonial about their favorite product or about why they like your subscription service for product purchases. 
Do Retail Staff Training
Meanwhile, inside the spa, be sure that you have frequent staff training on all products you sell. Especially in a busy work environment, it can be hard to remember everything we need to do to get our customers the best results possible. By doing frequent training, products are kept in the forefront of all staff person's minds. I highly recommend training all staff, not just providers. It is all too common for the esthetician to walk the client up front, tell her goodbye and then the client asks the receptionist which moisturizer she should be using. Ideally, the esthetician has made that suggestion in the treatment room, but it never hurts for the receptionist to be able to give product guidance. 
Make selling products fun for your staff. In-house competitions between staff can be fun if done if a light-hearted way. Bringing in lunch for all staff if everyone achieves a goal of product sales on a given day can brighten your employees' day. Keeping a "treasure chest" into which some products go and staff can choose from is another fun way to reward achieving a goal. 
Don't Skimp on Displays
Maintain clean and interesting product displays that rotate frequently enough so that clients don't get bored each time they enter your spa. Consider putting a display together with a staff person's "favorite product" and have this change each month. Clients like to know what their providers are using. 
Don't Overdo Sales
When you do discount in-house sales, consider doing a "product with purchase" rather than just a sale price. Hopefully, this will introduce your clients to a product they might not be using and, often, it is financially more beneficial for the spa. Limiting the frequency of sales is important so that clients don't become trained to know that they rarely have to pay full price.  In addition, if you rarely have sales, it increases the attractiveness of subscription services. 
Retail is important for customers and for business owners. Offering subscriptions, developing a private label brand, optimizing your online store and paying attention to what goes on inside the spa can all improve client's skin health while also improving your revenue.