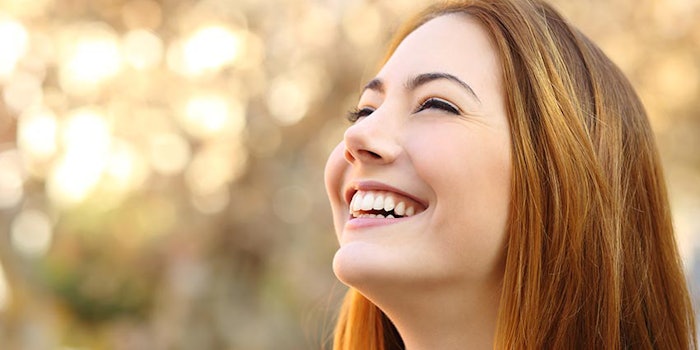 Don't wipe that grin off your face—Juvéderm Vollure XC (Allergan) has been approved for injection into laugh lines and other moderate to severe facial wrinkles and folds. The U.S. Food and Drug Administration (FDA) will allow the injection in adults age 21 and over after the product's April 2017 U.S. release.
A majority (59%) of patients saw improvement in their nasolabial folds for up to 18 months in the U.S. pivotal clinical trial, with satisfaction rates at 82% and 68% at six and 18 months, respectively. This is the longest-lasting result yielded from a clinical study in nasolabial folds.
Next in Line
Various molecular weights of hyaluronic acid are blended into Allergan's Vycross technology used in Juvéderm Vollure XC, which contributes to the product's duration. It was first approved for Europe in 2013 as Juvéderm Volift, with common side effects of temporary swelling, tenderness, bruising, bumps, redness, discoloration and itching at the injection site for up to a week.
"As the number of patients seeking dermal filler treatments continues to grow, I am pleased that the technology created by Allergan has also followed that same trend, with a full range of products that will allow for tailoring of treatment based on specific patient needs," said Joely Kaufman, M.D., clinical trial investigator.