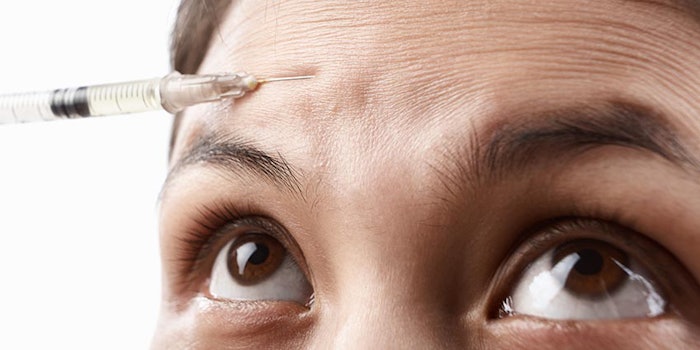 Every procedure comes with risks, including run-of-the-mill filler procedures. Joel L. Cohen, M.D., shared approaches to manage and prevent such complications in a recent article in Dermatology Times.
Bruise Busters
A common adverse effect of fillers, bruising can be minimized with some planning. Particularly sensitive patients who may have experienced bruising in the past or are on anticoagulants may have better luck when treated with the pulsed laser dye (PDL) during the same visit. Laser pulses should not be stacked, but spots may be addressed again later. Post-procedure icing will also help to reduce bruising.
Curtail Vascular Compromise
When working in certain areas of the face, such as in the distribution of main vessels like the glabella (supratrochlear artery), nasolabial fold (facial artery), alar grove (lateral nasal artery), superior medial cheek (angular artery) and temple (superficial temporal artery), the risk of necrosis can be reduced by injecting with a syringe already used in other areas with more room to aspirate if needed.
Patients reporting pain, pustules or net-like purple discoloration may have impending necrosis and should be treated within 24 hours with multiple repeat injections of high dosages of hyaluronidase, with a follow-up visit the next day in case of rebounds. A warm compress for vasodilation, massage to break-up the vessel occlusion and ibuprofen to reduce swelling are also recommended.
For more information, head to Dermatology Times.