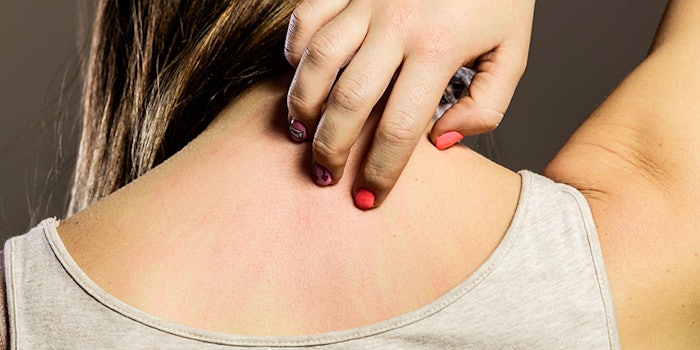 More efficient atopic dermatitis (AD) treatments are just around the corner, after a long drought of advances compared to innovations in psoriasis care. New biologics and topical agents are receiving a boost in efficacy after studies found them effective in combating AD.
AD typically occurs in children, with only 5% of patients experiencing symptoms for more than 20 years. Parents and younger patients often simply treat the condition with moisturizer, although this method is far from foolproof—furthering the need for new treatments. A common feature of AD is pruritus or itching.
New in Town
The FDA approved crisaborole ointment (Eucrisa, Pfizer) last December. The phosphodiesterase 4 inhibitor is a topical agent which studies found to work quickly and without the notorious burning sensation of calcineurin inhibitors (with a rate of 4.4% compared to 1.2% with vehicle). 1,522 patients with mild-to-moderate AD from age 2–79 participated in two placebo-controlled trials. After 28 days of treatment, half of the active drug group experienced clear skin.
Dupilumab (Dupixent, Sanofi/Regeneron) is the first biologic approved by the FDA as an option for patients who do not respond to topical agents. The human monoclonal antibody improved AD and pruritus, along with anxiety and depression, in two phase III, randomized trials for moderate-to-severe AD. Dupilumab inhibits signaling of cytokines IL-4 and IL-13, which contribute most to the development of AD.
Read more at dermatologytimes.com (source).