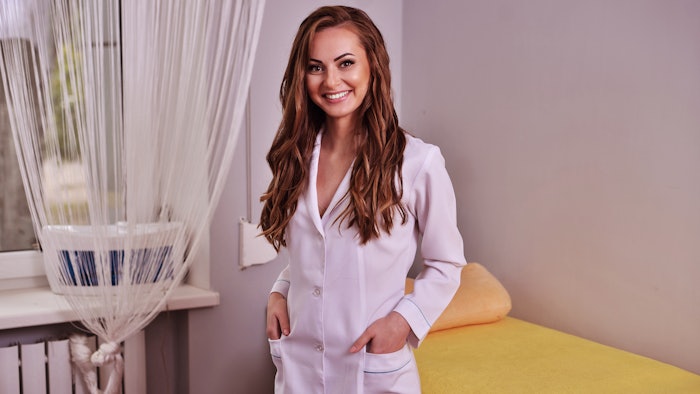 VlaDee - stock.adobe.com
CosMedix celebrated aestheticians for the entirety of October with National Aesthetician Month, a celebration of aestheticians nationwide who diligently work hard to help customers pamper their complexions with clean, clinical and luxurious skin care products.
CosMedix continued its celebration of aestheticians with its second annual CosMedix Skin Summit in Napa, California, on Sunday, October 22, 2023.  At this summit, attendees spent the day listening and learning from experienced guest speakers on how attendees can grow their skin care business and create a partnership with clients beyond the treatment room.
Related: 5 Devices for Solo Estheticians
At this Skin Summit, on top of learning how to build a better business, attendees found community amongst other peers in the skin care community and received a certificate of attendance and a gift bag of clinical CosMedix skin care products valued at more than $400.
CosMedix encouraged customers throughout the month to let their aesthetician know how much they appreciate their services, and for those without an aesthetician, they could find an aesthetician near them using the CosMedix spa finder, where they can meet with a professional to develop a skin care plan.
Skin Summit Guest Speakers:
Tiffany Newman –Closing Your Client List: Growing and Maintaining a Core Client Base
Kelsey Burton –Social Selling: How to Create an Omni Channel Brand
Amanda LaMoure –Advanced Peel Layering
Derek Davenport –Integrating Cosmedix and Wellness Rituals and Facial Service Demo
Kasey Boone –More than Skin-Deep with Kasey Boone Skincare
Kelly Reidler –Geneo Glo 2 Facial x CosMedix: Knowing Your Aesthetician Worth
Natalia Barzotti –Treatment Stacking With CosMedix Peels
Kaitlyn Wells and Holly Burford –A Look Ahead For CosMedix.