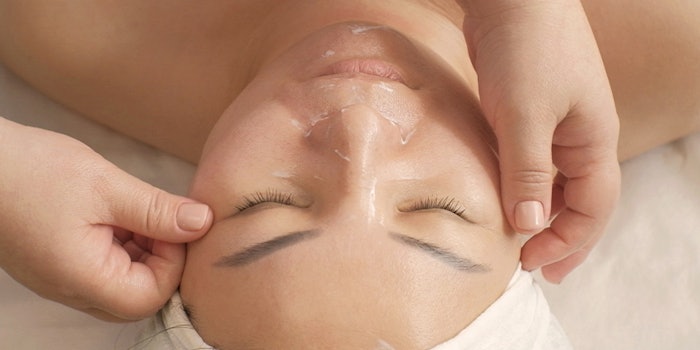 Cosmedix had its annual celebration for National Aesthetician Month and National Aesthetician Day, held on Oct. 15, 2020.
Related: Cosmedix's B Complex Vitamin B Boosting Powder
Cosmedix has made it its mission to recognize the hard work and dedication that skin care professionals bring to their clients and the skin care industry. Each year, the company hosts a social contest and regional contest to recognize outstanding aestheticians with prizes and awards.
The winning skin care professionals were awarded with a luxe customized crystal award, while winning nominators received a free Cosmedix product. Cosmedix announced the following aesthetician winners on their Instagram account:
Chelsea Clay, Moxie Skin Studio
Rosalind Michelle, Rosalind Michelle Skin
Hari-Prakash Boyd, Samaya Organics
For the regional contest, Cosmedix account executives each nominated their aesthetician of choice for the 'Aesthetician of the Year' award. These skin care professionals also received a customized crystal award and certificate to congratulate them for the next level care and expertise that they give to their clients:
Derek Davenport, Urban Routine Skin
Whitney Venable, Glo Skincare Studio
Maria G. Duran, The Bar Whichita Falls
Teresa Georguson, Bloom-Skincare with Teresa
Tina Stephenson, Pebu Skincare
Jennifer Rowell, Glow Skin & Body Care
Melissa Fox, Flawless by Melissa Fox
Alexa Lang, Lex Esthetics
Taloria Jones, Chateau Elan
Stephanie Ward, Wild Ginger Skin and Body LLC
Bernadette Regan, Sacred Skin
Annika Marshall, Empower Aesthetics
Shelby Butcher-Do, Bimini Aesthetics
Melissa Arnold, New Mexico Medi Spa
Megan Vidal, The Skin Beautique