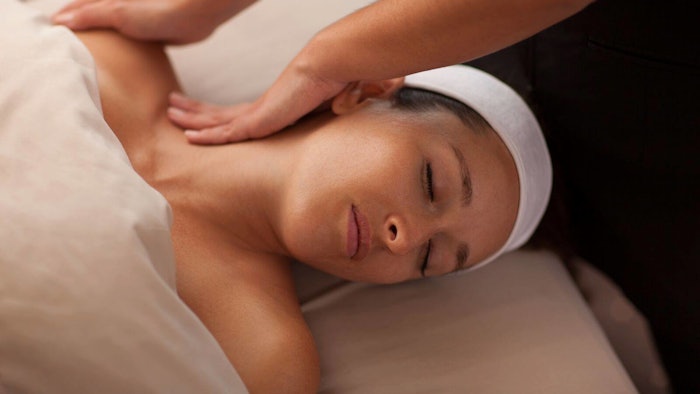 Photo courtesy of Massage Heights
For the second consecutive year, Massage Heights served as a cornerstone partner for the Massage Makes Me Happy initiative under the Global Wellness Institute (GWI). 
Massage Makes Me Happy is a global movement that aims to celebrate the healing powers of massage therapy and promote its benefits through research, education, advocacy and awareness. 
The annual initiative was celebrated during March, leading up to Global Massage Makes Me Happy & Healthy Day, which was recognized on March 20. The theme for 2023 was "Bolstering Mental Health and Wellness with Massage Therapy." with the goal of raising awareness of the research-proven benefits of massage for those suffering from mental health disorders and challenges. 
Related: Embracing Viennese Massage
"Massage therapy is a powerful tool to help you take charge of your health and well-being, and also offers numerous benefits," said CG Funk, Senior Vice President of Culture and Industry Relations of Massage Heights. "It is an honor to continue our partnership with the Global Wellness Institute in order to celebrate and promote therapeutic touch as well as the work of professional massage therapists worldwide."
In establishing this partnership, the brand has committed to raising awareness of the benefits of massage therapy as well as the profession of massage therapists. Additionally, Massage Heights is actively fostering its company culture through implementing care programs, training, self-care initiatives, and a $50,000 scholarship program in partnership with the Zenoti Foundation awarded to ten massage therapy students.