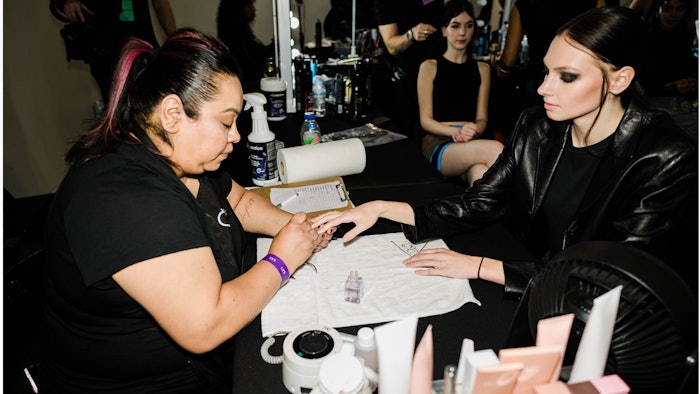 Photo courtesy of Prevention Disinfectants
Prevention Disinfectants by Virox Technologies Inc. was the official disinfectant for beauty professionals at 2022 LA Fashion Week. The one-minute disinfectant was close at hand for beauty professionals at workstations and backstage to ensure safety and quick turnarounds between models.
Related: Get Certified: Virox's Prevention Disinfectants Introduces Certification for Spa Sanitation
The EPA-registered disinfectant provided LA Fashion Week professionals protection against germs through its gentle and eco-friendly Prevention Wipes and Ready-To-Use Spray. The wipes and spray are easy to use with no dilution required, and do not compromise on killing viruses, bacteria and fungi. They deliver hospital-grade disinfection and are non-irritating to the eyes and skin. 
Prevention was proud to be part of LA Fashion Week and looks forward to a long partnership to keep the professional beauty industry safe.