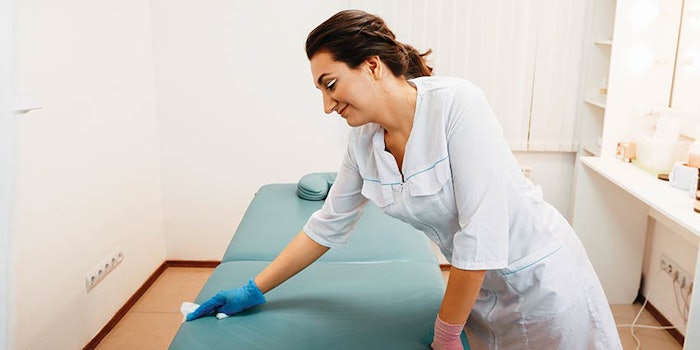 Our pandemic-burdened sanctuary faces the Gordian knot of performing our work with the power of touch as those we touch, flinch. A fact that pains our profession is that the most common method for spreading infection is touch. Today, infection control procedures are under the magnified lens of the global eye. Abiding by them has always been mandatory for public health safety, and it now cradles consumer security, an aspect we are heavily reliant on to keep the spa world turning.
Not only are spa professionals responsible for enforcing the recommendations imposed by the Center for Disease Control (CDC) and the Occupational Safety and Health Administration (OSHA), but we must thoroughly master the sanitation and sterilization processes from start to finish.
Standard Precautions
Infection control is important in maintaining a safe environment for staff and clientele by reducing the risk of the potential spread of disease. For spa personnel, the comprehension of standard precautions as the difference between what is clean, disinfected, sanitized and sterilized is requisite.
Universal precautions refers to the practice of avoiding contact with a person's blood or bodily fluids when a person is known to have, or assumed to have, an infectious disease. In 1996, the CDC changed the term to standard precautions, which integrated the elements of universal precautions, but expanded it to include contact with all body fluids (except sweat), regardless of whether blood, mucous membranes or intact skin was visible and to treat everyone and their bodily fluids as potentially infectious.
Continue reading about sanitation in our Digital Magazine...