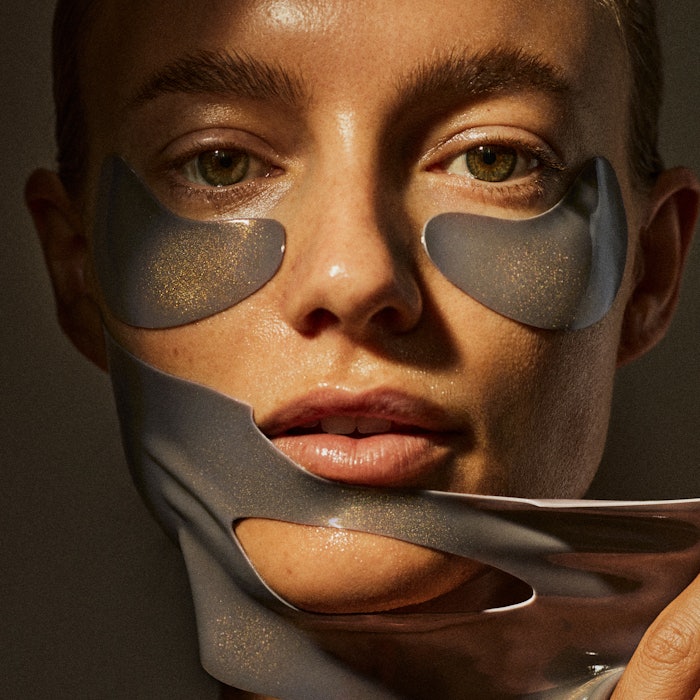 Photo courtesy of Aman Essentials & 111SKIN
Aman Essentials' partnered up with 111SKIN for the launch of two limited edition products, the Nourishing Gold Algae Mask and the Nourishing Gold Algae Eye Mask. 
The collaboration combined Aman's formulations, which focus on natural and marine ingredients with 111SKIN's clinical expertise and popular hydro-gel sheet and eye masks. The two limited edition products are designed to provide the skin with nourishing and hydrating ingredients, creating a smooth and refreshed complexion. 
"This collaboration and the product we have created is a celebration of the ethos and ambitions of Aman and 111SKIN. We are both passionate about delivering exceptional quality products and experiences for our clients. The combination of our holistic approach centered on natural ingredients, alongside 111SKIN's unrivalled medical expertise has resulted in an exceptional collection of masks which deliver instant and lasting results," said Kristina Romanova, CEO of Aman Essentials.
Related: GetHarley & PCA Skin Partner to Support The Pink Ribbon Foundation
The formulation and ingredients used in these products were inspired from Aman's destinations around the world including brown algae from the coast of France, MyFerm fermented wakame seaweed sourced from Jeju Island, South Korea and Spirulina. The ingredients provide deep hydration, skin protection, collagen stimulation and wrinkle prevention. 
The ocean ingredients were combined with 111SKIN's NAC Y² healing complex created in 2004 by Dr. Yannis Alexandrides and a team of European space scientists. The team tested an ingredient named NAC on astronauts in Space, an extreme environment where skin ages more rapidly. 
The result was an ingredient that is now scientifically proven to promote glutathione production and encourage cellular renewal to repair the skin and target the signs of aging. Dr.Alexandrides used this complex to develop his first formula, the Dramatic Healing Serum, the forerunner to the Y Theorem Repair Serum NAC Y².