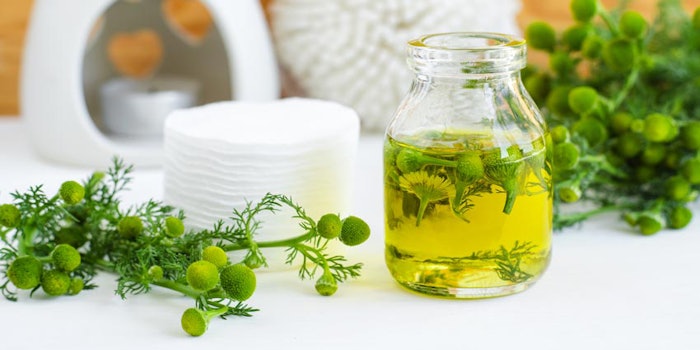 Natural nutrients added to a cold-weather skin care routine can keep skin fresh, hydrated and glowing, says Lenka Tinka, founder and CEO of Natura Culina. Tinka, who has used natural ingredients to treat skin disorders for decades, shares three natural ingredients that are a must when it comes to fall skin care. 
1. Vitamin C
Vitamin C boosts collagen production and evens out skin tone, resulting in a brighter-looking complexion.  helps to even out skin pigmentation by boosting collagen production. It also has antiaging properties and leaves the skin feeling hydrated—especially important as the weather gets cooler. 
2. Hyaluronic Acid (HA)
Hyaluronic acid (HA) plumps and deeply hydrates the skin, helping it retain moisture throughout the day. As we transition from summer to fall, HA is a must for keeping the complexion soft and diminishing the look of fine lines and wrinkles. 
3. Chamomile
Chamomile is packed with antioxidants and delivers anti-inflammatory benefits. It's perfect for all skin types, particularly skin that's inflamed or dry due to weather changes or other factors.