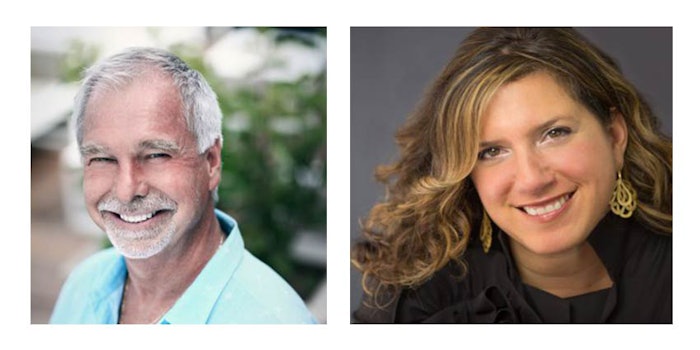 The Global Wellness Summit (GWS)  has announced the co-chairs for its 12th annual Summit: Tony de Leede and Mia Kyricos.
A fitness and wellness entrepreneur, de Leede is perhaps best known for building one of Australia's biggest fitness empires, Fitness First. He is also a wellness entrepreneur, co-owning businesses such as the Gwinganna resort and wellness brand Komune. He currently serves as a member of the GWS board.
Related: Technogym to Host 12th Annual Global Wellness Summit
Kyricos is president and CEO of Kyricos & Associates LLC, which represents both public and private sector clients and Fortune 500 companies. She has been a member of the GWS board for five years, and has more than 25 years of experience developing, operating and marketing wellness brands around the world. She has held senior positions with organizations such as Spafinder Wellness, EXOS and Starwood Hotels & Resorts. She currently chairs the Global Wellness Institute's Wellness Communities Initiative, and serves as its research advisor.
"I'm grateful for the talents and expertise that both Tony and Mia will bring to curating an agenda that not only furthers conversations on the big business of wellness, but also embraces the heart and soul of Italy's lifestyle, including its art, fashion and food," said Susie Ellis, GWS chairman and CEO. "I know we'll create an unforgettable 12th Summit together!"
Held this year at the Technogym Village in Cesena, Italy—which brings together high design and high tech—the 12th annual Global Wellness Summit will take place Oct. 6-8, 2018.