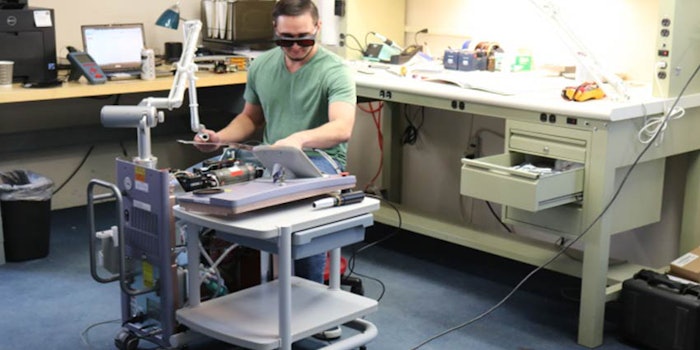 Sentient Lasers recently celebrated 10 years in business. In the past year, the business has seen a 100% growth in its revenue and 50% increase in equipment sales.
The business, which sells, warranties and provides service contracts for esthetic lasers and devices, also announced it will be moving its headquarters to Park City, Utah in the first half of 2018. It also launched Blue Dot Certification, a proprietary pre-owned laser certification consisting of a 20-point inspection and designed to set an industry standard.
Related: Sentient Lasers Launches Blue Dot Certification Program
"I'm proud of the growth Sentient Lasers has experienced over the past few years. In addition to creating an industry standard with our Blue Dot Certification, we have been fortunate to bring onboard some of the brightest minds. Each and every one of our team members is talented, experienced, and shares a steadfast vision to elevate the industry," said chairman Van Mankwitz.
"We are continuously looking to elevate the industry and set standards of transparency and premium quality," said CEO Chris Cella "We have spent the past nine years working toward that goal to ensure that service providers are getting the highest quality product and best service possible. We wouldn't be where we are today without the support from our partners who have adopted the Blue Dot Certification to stand alongside us in our mission. We're looking forward to 2018 as we move into our new headquarters and continue to create strategic alliances and move the industry forward.