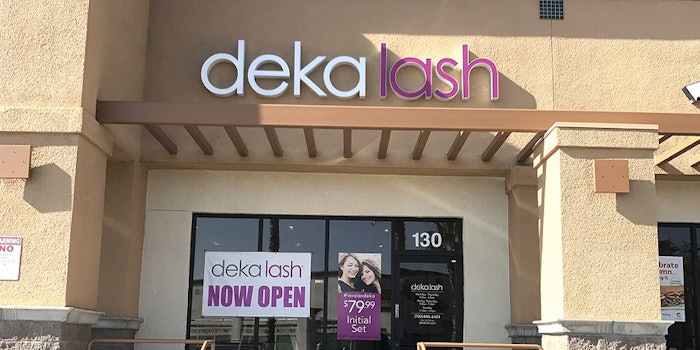 Deka Lash opened a retail studio in Las Vegas, Nevada, which will be managed by PWS Enterprises.
"I wanted to open a studio where women are empowered by how naturally beautiful they truly are. I want my clients to see their own beauty and Deka Lash shares that vision," said Cailyn Piazza of PWS.
Deka Lash is a franchise of eyelash extension providers that offers semi-permanent eyelash extensions in several styles. Among some of the studio's conveniences include online booking, extended hours and weekend appointments. In addition, they offer a proprietary product line to improve the health and growth of eyelashes.  
"We are very pleased with our growth and group of dedicated franchise owners like PWS Enterprises.  Las Vegas is a great fit for our innovative eyelash franchise concept. Providing one-of-a-kind customer experience is a priority for all of our Deka Lash studios," said Michael Blair, CEO of Deka Lash. "Our clients walk out of our studios each day feeling beautiful and confident."