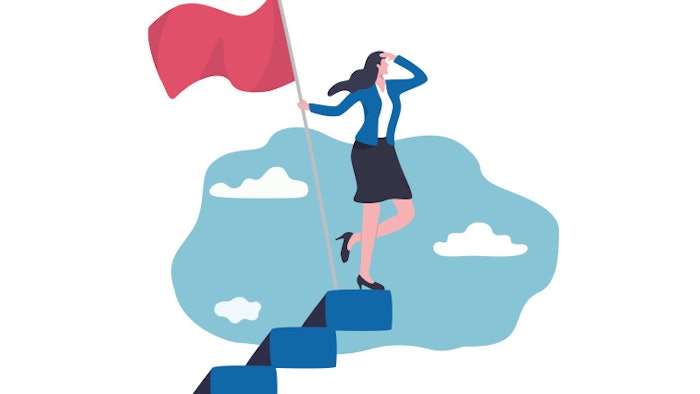 A great leader knows their limits, sets boundaries and of course is committed to a constant state of learning, making mistakes, learning some more and expanding knowledge and skillset. Mistakes will happen, but it's best to look at them as failing upwards! Leadership is more about those who follow you than it is about yourself. If no one is following your vision, targets and goals, then are you really leading?
From Good to Great
You can be a good leader, but transforming into a great one requires establishing authentic connections, delegating, overcoming challenges and developing realistic and actionable targets, goals and plans. Being a great leader means listening, understanding and acting. Quite often, while we may hear what our team members say, we don't necessarily listen to or reach a state of understanding. True understanding requires that we walk in their shoes and see things from their perspective.
Ask yourself, if I was the team member, what would I need from my leader to remain engaged and committed? Because spa leaders wear multiple hats, it's important to use those opportunities to think like the team instead of like a leader. It's during those moments of filling in during a vacant position, absence or late arrival that the greatest opportunities for learning from and connecting with the team can occur. Let those times help spark new ideas to help you inspire and motivate your team. Take notes while it's still fresh and then block time on your calendar for next steps.
Spa leaders face many challenges, but let's look at three of the most common and how to overcome them: staffing shortages, financial responsibilities and time management.
Related: The Benefits of Choosing Community Over Competition in the Esthetic Industry
1. Staffing Shortages
Although this is an ongoing challenge with our industry averaging a 60% annual turnover rate, it has become more prevalent these past four years. Many spa personnel exited the industry opting for other careers or endeavors, while the number of newcomers has not made up for the loss. So, here are some proactive ideas to help you with staffing shortages.
a. Use LinkedIn. This is a fantastic way to spark conversations and find industry talent. You can also search for non-industry talent with the right skillset to easily transition into spa, for instance those with strong hospitality, customer service and retail skills.
b. Post to social. Make sure your front desk team knows exactly what to do with incoming calls. You want that first impression to be seamless.
c. Contact a leading trade publication. Your local spa association, or the Day Spa Association for rates to run a dedicated e-blast targeting a specific region and position title. These industry influencers can be fantastic resources for recruiting and can provide tips on what content resonates most. Be sure to subscribe as well since their content is loaded with insights and best practices to fuel your path to great leadership. For the e-blast, be sure it includes a call to action so that the recipient knows exactly what you want them to do. I recommend setting up an online fact-finding form with key questions so that you can use it as the first step in your vetting process. Be sure you tell the reader exactly what you need them to include in their reply, for instance, email your resume and a brief statement as to why you think you would make a great addition to our team. If you're open to inexperienced younger candidates for certain roles, then state that as well, since they may not have a resume and may not take any action because of that. The replies will help you with vetting because you can see if directions are followed, gain some insight, and also check for attention to details like grammar and spelling.
d. Go old school. Create a flyer with openings and hand out to customers and ask a few nearby businesses if they will make them available to their customers. You can always offer to do the same for them if they have a promotion or special. Building a community network is important and can really be a great source for referrals, if done correctly. Make sure the recruitment flyer has a brief introduction to your spa and includes some of the top benefits offered. Choose your words wisely. For instance, instead of competitive pay use unlimited income potential. This stands true if you offer base plus a commission on retail. After all, that team member can decide how much they earn by simply becoming a retail recommending superstar. Instead of saying it's a great place to work use work in the booming wellness market. If you offer employee discounts and family rates, instead of saying that use save thousands of dollars on wellness services and beauty products for you and the family. It's more how you say it than what you say!
e. Run a "Help Us Find Our Next Superstar" contest. Reward every customer who refers you to someone they think would make a great addition to your team with a $10 spa voucher redeemable for retail products. If you hire their candidate, then upgrade their reward to $50.
f. Print business cards. These should have your contact information on one side and "Seeking Customer Excellence Team Members" on the other side. If you run into a great customer service experience at the grocery store, at a restaurant, bank, or retail shop hand them the card and explain why you think they should apply. Enlist your team to help as well.
g. Contact nearby cosmetology schools. You can ask if any of the top students are interested in part time or internship opportunities.
h. Host a career night. Schedule it on your slowest late afternoon of the week and announce it on your personal and social channels and send customers an e-vite and a post asking them to share it as well with friends, family, children, and grandchildren who may be interested in the spa industry or simply in getting business experience.
i. Tap into nearby high schools and colleges. Many students will seek part time employment or are willing to do internships just to get a head start in business and some real-life experience.
j. Create a "now hiring" banner or sign. Make sure your team knows exactly where to direct all inquiries. Again, you want to make a great first impression.
Continue reading about overcoming spa leadership challenges in our November Digital Magazine...
Maritza Rodriguez is the Global Vice President of Marketing & Communications for Pevonia International, LLC and its related brands. Maritza leads the internal and external team members, is part of the company's executive team, R&D team, leads ecommerce channels and serves as an instrumental part of the companies Direct Connect Team. Additionally, she oversees elite hospitality chain accounts and performs strategic distributor and spa business assessment and planning.