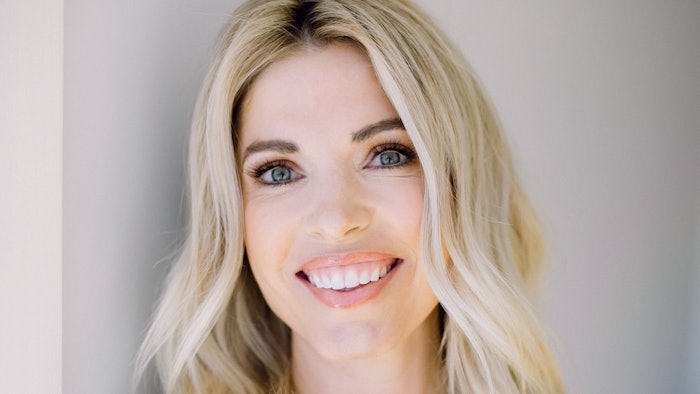 Photo courtesy of Emily Sindlinger
Not many can say that they knew their true passion in life from a young age, but Emily Sindlinger, co-founder of the infamous Sorella Apothecary, knew she was meant to be an esthetician after receiving her first facial. Through her years in the spa industry, purchasing endless products, she realized that there wasn't one skin care brand that offered everything she needed for her services. Her husband then prompted the idea of creating her own line of products, and with the marketing genius of her co-founder, Danielle Munley, the popular brand was created.
Now, she gets to spend her days working on product development, training, researching ingredients and attending events. The skin care maven has built a brand that goes beyond the traditional skin care company, and works to support their partners. Sindlinger sat down with Skin Inc. to discuss how to create a product that provides an at home experience that takes clients back to the treatment room, the importance of supporting spa partners through innovative techniques, and tools for navigating the growing issue of supply chain shortages and delays.
Related: Stories of Success…Danielle Munley
Skin Inc. (SI): How did you get started in the industry?
Emily Sindlinger (ES): When I was 16, I received my first facial and immediately went home to tell my mom I wanted to be an esthetician when I grew up. She told me getting a facial and giving a facial are a lot different. Looking back, she probably thought there was no way I had decided my career choice at such a young age. After four years of college and getting a degree in recreation management, I couldn't stop thinking about that first facial. I had an amazing college experience, but as soon as I gave my first facial, I was completely in love with being an esthetician!
SI: What were some of your first jobs out of school?
ES: I completed esthetician school in Las Vegas and finding a job was challenging. At the time if you wanted to work on the Las Vegas Strip they were requiring five years of experience. It was a really competitive job market and those positions were coveted. Feeling discouraged, I decided to move home to Reno where I rented a treatment room for $185 a month. It was the size of a closet, but this is where my first business began, and I was thrilled. Things didn't go exactly as planned and after three years of struggling to build my clientele, I got a part-time job at one of the casino spas to help pay my bills. I even applied at MAC only to be turned down for the job.
Continue reading our EXCLUSIVE interview with Sindlinger in the April Digital Magazine...