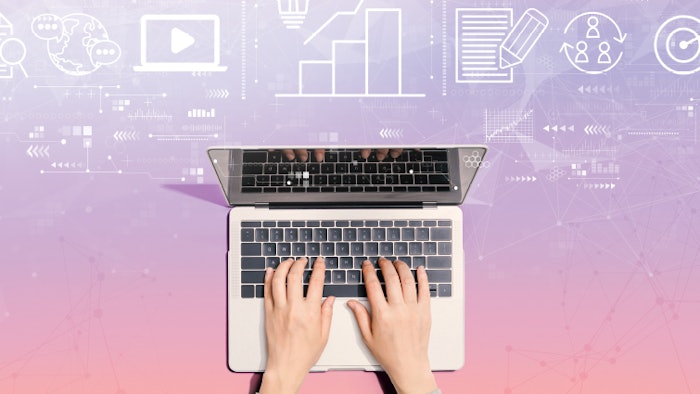 If you are like most of your leadership counterparts, you are wearing many hats and focused on overcoming staffing challenges. This leaves very little time to think about marketing, and even less time to devise and deploy key marketing strategies needed to maintain and grow your business.
Take a deep breath, exhale and rest assured that help is on the way! Keep reading, as I tackle the top three challenges shared by many of your colleagues, some insights to help get you started, and some quick solutions you can implement despite limited bandwidth.
Challenge #1: How Do I Market to Younger Demographics?
With younger demographics increasing their buying power, this is important to tackle.
Quick Solution: You need to first understand who they are, how to speak their language, and what social channels they are spending time on. Speaking their language means knowing how to engage them by speaking about the things that matter most to them.
So, first let's discuss the difference between Gen Alpha and Gen Z.
Related: 5 Tips to Make the Most of Your Marketing Dollars During a Recession
Gen Alpha
Gen Alpha, born between 2010 to present, is the first generation born completely within the 21st century. They quickly adapt to technology and non-stop advances and will mark a new digital age as AI becomes the norm. Gen Alphas may be young, but they are positioned to be the smartest and most educated generation to date. They influence the buying behavior of parents, older siblings and their peers, even more so as they enter their early teen years. Plus, they take the time to do their own research and have their own buying power whether fueled by allowances, gifts or jobs.
However, because they are so digitally inclined, they lack face-to-face interaction skills, so you will need to communicate with them differently than what you are used to with older generations. You will need to use a lot of video and visual content to get their attention, engage them and most importantly, retain them as they grow older. It's important to make things exciting for them by offering fun, hands-on experiences like guided mini facials, forest bathing, guided fitness and meditation, relaxation techniques and more.
By helping them step out of their "virtual" comfort zone, you are introducing them to the connectivity and de-stressing benefits offered by the spa environment, while helping them understand this is not just a place for their parents and grandparents. The spa is a safe space where they can feel welcomed, relaxed, secure and have fun. Expected to number more than two billion by 2025, they can serve as great ambassadors for your spa if they feel connected.
To market to Gen Alpha you want to use YouTube, YouTube Shorts, Instagram, Instagram Live and TikTok. I recommend starting with YouTube or Instagram and creating a content calendar with topics that matter to them. Connectivity and authenticity are extremely important to them. They are focused on their family and their future. They are climate advocates, and they are passionate about inclusivity and sustainability. They want to see their parents, government and themselves make changes to help shape a better world.
Your marketing content should be a mix not only of the services available to them, but also what your business stands for, the steps you take towards sustainability, what you do to help the community, and the organizations that you align with to make a positive impact. Make it fun, search for holidays and tie your content to them. For example, for laundry day, you can connect helping with chores like laundry to washing their skin properly to avoid breakouts!
Continue reading about top three marketing challenges for spa pros in our August Digital Magazine...
Maritza Rodriguez is the Global Vice President of Marketing & Communications for Pevonia International, LLC and its related brands. Maritza leads the internal and external team members, is part of the company's executive team, R&D team, leads ecommerce channels and serves as an instrumental part of the companies Direct Connect Team. Additionally, she oversees elite hospitality chain accounts and performs strategic distributor and spa business assessment and planning.