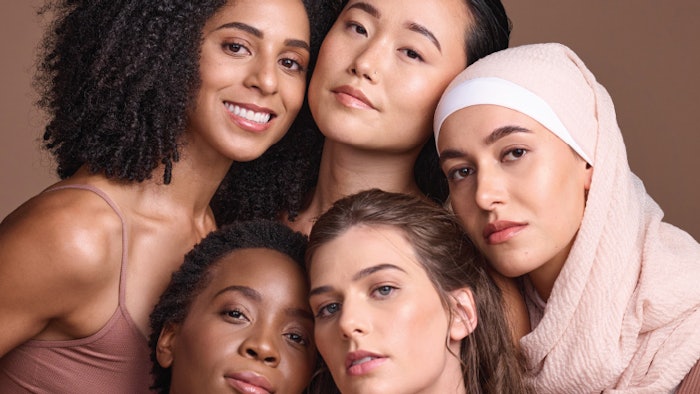 Industry pro, Deedee Crossett, answers your burning questions about the industry every month.
Q: "I want my business to have more diversity and a menu that welcomes multicultural clients… where do I start?"
A: Let's hope that some day all clients want to go to skin therapists regardless of their cultural background and an industry where all estheticians learn about skin from the fairest to deepest pigment. Skin, the largest organ of our body, is something we all have in common regardless of our background, race, religion or gender.
Here are some tips:
Are you educated in multicultural skin? For example, skin rich with melanin may react differently to skin procedures. Know your skin histology and make sure to take additional courses if necessary.
What are the demographics of your clients? This may affect your services, treatments, hours of operations, product mix and space ambiance.
Do you have a multicultural marketing plan? What images are on your website, social media and printed material. What is the "voice" of your spa, and is it inclusive?
Who do you network with? Learn about other cultures by visiting and connecting with estheticians from around your community (or maybe the world).
Related: How to Create a More Inclusive and Diverse Spa Business
Creating an authentic space will grow your business. Be authentic; clients will be able to tell whether you are building a multicultural business to serve the customer or if you're doing it just to make a profit.
The student population at my school (San Francisco Institute of Esthetics and Cosmetology) has evolved over the last 20 years. I'm so happy to see humans of all cultural backgrounds entering the field of skin care. This is great for our industry!
Founder and owner of the San Francisco Institute of Esthetics and Cosmetology since 2002, Deedee Crossett is an industry pioneer for raising the bar of undergraduate education for cosmetologists and estheticians. She can be reached at www.facebook.com/deedee.crossett and Twitter @DeedeeCrossett.