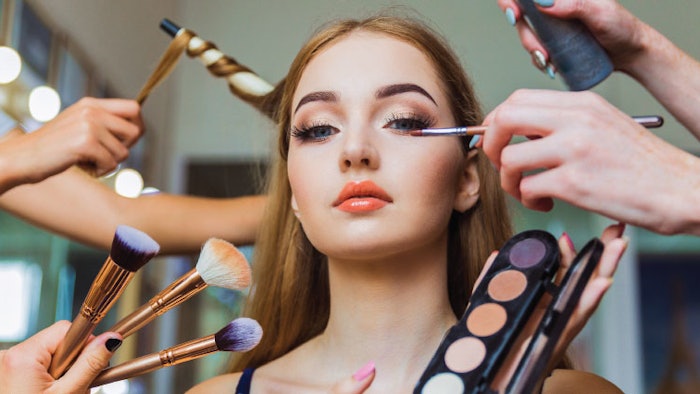 Industry pro, Deedee Crossett, answers your burning questions about the industry every month.
Q: What tips can you offer professional makeup artists who want to grow their business?
A: Good news for makeup artists… the opportunities are available! Weddings, public speaking, head shots, virtual and in-person red carpet events and fundraisers are makeup artists' bread and butter!
To prepare, educate yourself on airbrushing. Make sure to use professional products and equipment. If you watched any award shows this season, you could see who had a professional makeup artist and who didn't. The cameras are very high quality, and the lighting is so bright; you need to understand your color theory and have a professional-grade product line. Remember to airbrush the face, neck and décolleté to give clients a flawless look on and off camera.
Related: Ask The Esty... How to Add to Your Makeup Services
Building clients through your social media and client referral will be your best resource. Make sure to get signed permission from your clients as part of the contract that photos are okay to be shared. Use a digital platform for booking and payments. Keep these payments separate and part of your business account. Avoid having clients pay you via a personal Venmo or Zelle account (it makes tax season very difficult). Create a payment system that is for your business only.
Consider charging clients for trials and imposing a non-refundable deposit to reserve their appointment time. Licensed estheticians in many states are able to dermaplane. This is an awesome way to prep the skin before the makeup application. A dermaplaning service can be included in your makeup application fee. You can also shape brows for "day-of-events" if the client needs to avoid post waxing inflammation.
Continue reading the rest of the June Digital Magazine content...
Founder and owner of the San Francisco Institute of Esthetics and Cosmetology since 2002, Deedee Crossett is an industry pioneer for raising the bar of undergraduate education for cosmetologists and estheticians. She can be reached at www.facebook.com/deedee.crossett and Twitter @DeedeeCrossett.