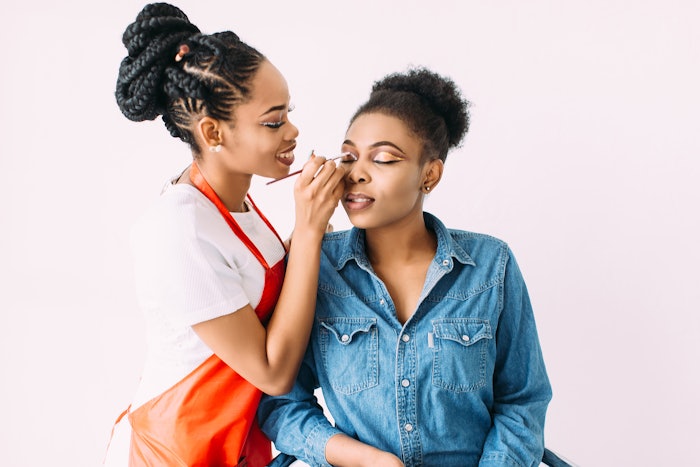 Industry pro, Deedee Crossett, will answer your burning questions about the industry every month. 
"What services can estheticians do within the makeup/cosmetics industry to add to their services?"
Our esthetic license offers us so many opportunities from lashes to waxing, to facials to body treatments! Makeup is a great add on service.
Makeup Service Tips
1. Offer a complimentary "day face" for clients heading out for the evening or back to work. This may include a tinted moisturizer/SPF, lips, mascara and cheeks. Make sure to show your clients how easy it is to create this look with the products you have for retail.
2. Full make-up application is the perfect add-on for a client that has a special event after their service. Price this service to correspond with the time it takes for you to complete a full makeup application. You may also want to include the cost of the lipstick or lipgloss so they can do touch-ups. Are lashes included or will you charge extra?
3. Brow design may include brow shaping, brow cosmetics (pencil, gel, comb) and instructions on how to create a fuller or defined brow. Schedule enough time with the service so the client can actually learn to do their brows at home.
4. Airbrushing is another add-on makeup service for estheticians to do after a facial. You want to have the appropriate training, product and equipment for this service, but it a lucrative add-on for those that are skilled.
5. Of course, if you are skilled in theatrical makeup, Halloween is a great holiday for you to show off your skills!
Remember to post before and after makeup applications on your social to promote future services!