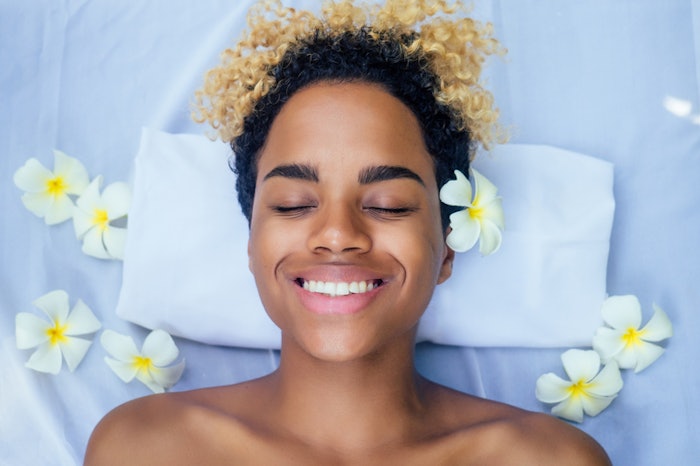 Winter can be extremely rough on the skin, and as we prepare for warmer weather, guests' skin will also need some extra support. Facial treatments that combat winter skin issues and propel clients into spring-ready skin are a must. Here are four facials that do just that. 
1. Vital Organics Facial
Spa Montage's Vital Organics Facial combines organic plant products with jade and sibin bian gemstone therapies to visibly revitalize and tone the skin. This treatment leaves the skin looking and feeling vibrant and illuminated.
2. Precious Gemstones Facial
The Well Spa's signature Precious Gemstone Facial incorporates the energy of over 45 different crystals to detoxify, tighten, hydrate and increase the complexion's natural radiance. Guests experience a cream cleanser rich in apricot oils; a citrus scented microderm scrub exfoliant to treat fine lines and pigmentation; a cooling, aloe-infused enzyme protein toning mist; and a Crystalline Masque that blends tourmaline, topaz and lepidolites crystals to leave skin moisturized and brilliant.
3. Cryo One Facial or Neck Lift
Carillon Miami offers a noninvasive and quick facial to improve circulation and reduce fine lines and wrinkles. The targeted cryotherapy stimulates extra blood flow, which helps encourage collagen production and restore elasticity. Results include healthy, tightened and super refreshed skin.
4. Force of Nature Facial
Mandarin Oriental, New York combines active, cold-pressed botanical extracts and natural cosmeceuticals to help moisturize, soothe, nourish, tone and tighten. The facial begins with an opening relaxation ritual and incorporates products containing hemp extract, eco-friendly barks from the Boreal Forest, natural clays, mineralized ice cap water, carrot seed oil, cocoa butter, black cumin and kakadu plum extract. A mask containing raspberry seed, avocado, kaolin and pumice doubles as a gommage treatment that gently exfoliates and nourishes for an instant glow.