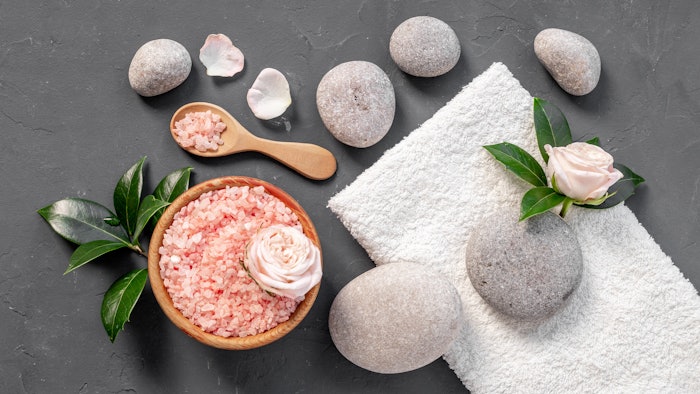 Plan a spa-based vacation centered around one of these five luxury spa treatments from different corners of the world, including the Spa Montage in California, The Al Messila Spa in Qatar and The Talise Ottoman Spa in Dubai, per Lifestyle Asia.
Related: 4 Facials for Spring-Ready Skin
The perfect 10 is a one-day, ten treatment luxury spa experience at the Spa Montage in Beverly Hills, Calif. The service includes a 90-minute body-firming detox, a 60-minute Swedish massage, a manicure and pedicure, hot stone massages and 24-karat gold dusting. The service also includes a full meal, pressed juice and fruit, champagne and crudités.
The Talise Ottoman Spa at the Jumeirah Zabeel Saray hotel in Dubai, UAE, is considered one of the most luxurious spa experiences in the world. The experience takes place in a private spa suite and features an Arabian gold hammam, 24-karat gold mask, a skin-softening rose bath and a diamond and rose body ritual with an exfoliating massage followed by oils and skin conditioners. The package includes a complimentary one-night stay at the hotel, a caviar and champagne lunch and spa gifts.
The Golden Opulence package at the Al Messila Spa in Doha, Qatar, is centered around 24-carat gold. The service starts with a full-body exfoliation with crushed gold to prepare for a massage with 24kt gold body oil and hot stones. The final step in the treatment is a gold facial and 24kt golf face stones.
The Abhyanga, Ananda In The Himalayas, India, offers yoga and meditation, physiotherapy and emotional healing. Its signature spa treatment is the Abhyanga, a traditional ayurvedic therapy that includes a four-hand massage and an ancient treatment technique where oil is poured over the forehead, or "third-eye," for mental clarity and the feet are massaged.
The signature treatment at the Spa at the Four Seasons Resort in Mauritius, East Africa, is the eight-handed massage. The hands of four therapists work in harmony and synchronization to release stress, emotional weight and rejuvenate the body. It takes place in an overwater standalone villa surrounded by cool soothing water. The treatment originated in ayurvedic philosophy that is aimed to relax the mind and balance the body's energy.