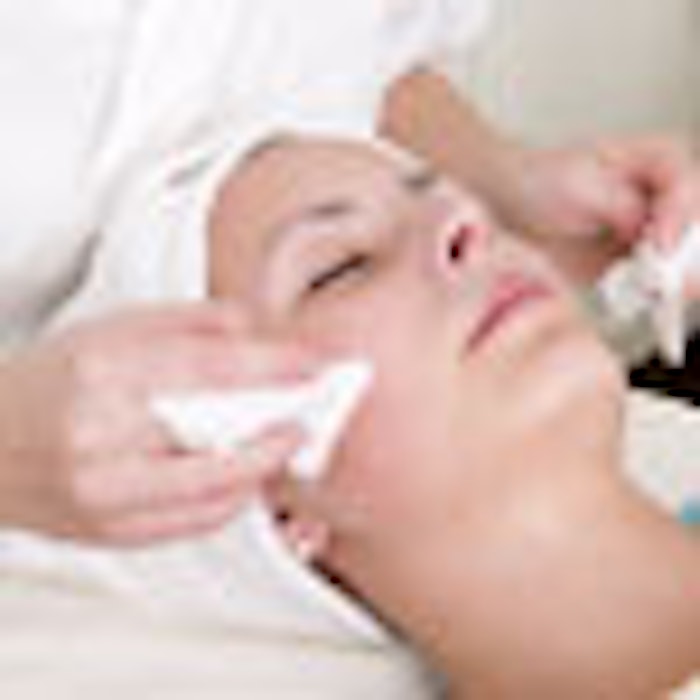 An extensive study exploring the challenges faced by a growing industry confronted with a talent gap has been released by the Global Spa and Wellness Summit (GSWS). The Spa Management Workforce & Education: Addressing Market Gaps report was developed by SRI International* (founded as Stanford Research Institute) for the GSWS to examine the difficulties the industry faces in hiring qualified management personnel, the root cause of this high demand for talent and recommendations to address the workforce gap.
The report was commissioned by the GSWS after 95% of delegates attending its 2011 Summit reported lack of training/education was the greatest challenge facing the industry, and hiring qualified spa managers and directors the largest obstacle to the continued growth of their own businesses.
According to the GSWS, the demand for skilled spa managers/directors has been accelerated by an industry that has been on an upward trajectory, growing from $60 billion in 2007 to an estimated $73 billion in 2012**, with fast-growing markets, including parts of Asia, currently clocking an increase in annual revenues of up to 20% a year. The GSWS also cited an estimated 22% increase in the number of spas worldwide during this time period: from 71,600 five years ago, to an estimated 87,000-plus today.
"We think these findings are a wake-up call to an industry dependent on providing the highest personal service and professional standards, and one where people are its greatest asset," says SRI senior economist Katherine Johnston. "It's clear that the number of spa management-related degree programs is not meeting industry needs."
SRI reported that while there are 130,000-180,000 spa managers working in the industry globally, only 4,000 students are currently enrolled in some form of spa management education or training program.
Strengths, gaps and challenges
The study also noted that because existing degree programs fulfill only a fraction of the industry's needs, and those that exist are relatively new and small, spa owners and executives place less emphasis on educational credentials when hiring spa managers/directors, contributing to the gaps in business, financial and technical skills.
In addition, few spa companies invest adequate efforts into human resource development and training to prepare spa staff for management-level positions, augmenting the gaps in "hard skills." Job titles are also inconsistent within the industry, and there is little attention paid to creating career pathways, resulting in employees that are neither likely to be aware of the opportunities nor prepared for management-level positions as they advance within a company.
"Spa management is an especially challenging career, requiring a critical mix of business and people skills," says GSWS chairman and CEO Susie Ellis. "Many managers and directors may have a passion for spa, but passion is not enough. They need business, entrepreneurial, financial—and superb communication—skills, and they must be flexible, often willing to move and work long hours. On the other hand, it's one of the most enjoyable and personally rewarding careers in the world."
According to the report, both spa management personnel and industry leaders/executives reported similar training gaps and future training priorities; lack of skills in strategic planning, information technology, financial management, legal and regulations, public relations and revenue management were among the top six cited by each group. And while 57% of spa managers/directors reported they have six to 15 years of experience, just 4% have a degree in spa management and only 5% have a hospitality-related degree.
Recommendations
SRI concluded that major spa business stakeholders, educational institutions and the workforce need to create partnerships to develop suitable educational programs, including internships and continuing education. The report also noted that industry organizations have the opportunity to provide leadership in this issue.
Ellis added the research makes it clear that in an economy where job creation has been such a challenge, trumpeting employment opportunities in the spa sector should be a high priority.
"While the growth in our industry is clearly good news, we must work together to meet the challenges created by this increasing demand and shortage of supply," says Ellis. "And a lack of qualified spa managers is just the tip of the iceberg; we are also seeing a tremendous need for trained therapists and technicians."
Access SRI's complete Spa Management Workforce & Education report
*The report analysis and recommendations were based on primary and secondary research conducted by SRI International from December 2011 to May 2012.
**Industry estimates based on a review of global growth trends since the release of the GSWS/SRI "Global Spa Economy 2007 Report."