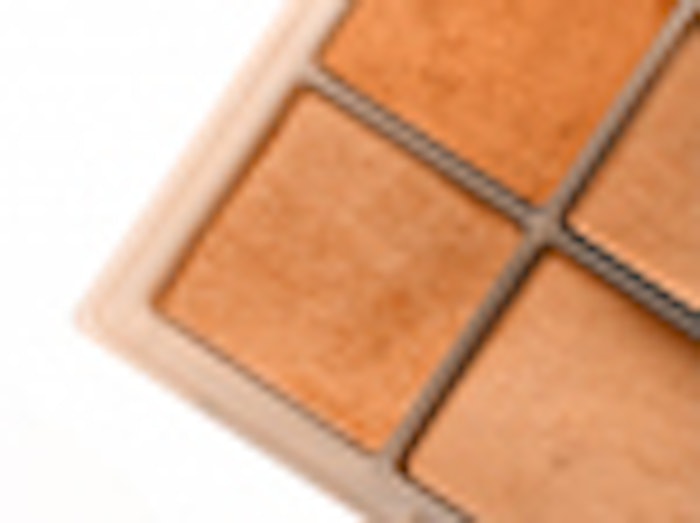 Only on www.SkinInc.com: Exclusive spa-focused commentary by Edward Schack follows this news item explaining details a spa should consider if it is considering becoming a socially conscious entity.
With the cosmetics industry earning record revenues, with niche sectors, such as "men's" and "organics" rapidly gaining market share, and with social media, eco-consciousness and cause-based consumerism greatly impacting product purchasing decisions, the cosmetics industry is an ever-changing behemoth that's become integral to the national economy. But, what makes this insatiable industry tick, and will it continue to thrive amid consumers' collective quest to remain youthful, attractive and self-confident?
Veteran cosmetics executive Edward Schack, principal of EES Cosmetics Solutions, Inc., offers insight on past and current personal care industry trends and how the beauty industry has become far more than skin deep.
Buoyancy of the 'beauty bubble.' Despite an ailing recession, the U.S. cosmetic and toiletries sector generated more than $10 billion in revenue last year from 13,000 beauty-centered stores nationwide, according to Ibis World Reports. How will the industry remain recession-proof?
The burgeoning men's cosmetics sector. American consumers spent $4.8 billion on men's grooming products in 2009, according to market data firm Euromonitor International. In 1997, the figure was half that—$2.4 billion. The fastest-growing men's segment is skin care (nonshaving products such as facial cleansers, moisturizers and exfoliants), with the category growing more than fivefold during the period, to $217 million from $40.9 million. A 2009 report by market research firm Packaged Facts also expressed optimism for the men's cosmetics sector.
Role of 'emotional bond' in consumer loyalty to cosmetic brands. Cosmetic brands scored high on a Brand Keys "Loyalty Leaders" report, which found that, even in a bad economy, consumers stick with their favorite premium cosmetic brands alongside cheaper ones, also noting that the emotional connection forged with cosmetic brands is due to impact on self-image.
Why cosmetics top the list of shoplifted goods. "Health and beauty care items" accounted for 20% of all items stolen from supermarkets in 2008, according to a survey from the Food Marketing Institute, with Oil of Olay skin creams topping the list of swiped items.
Youth and cosmetics. According to The NPD Group Inc., in 2005 the average age a woman began using beauty products was 17; today it is 13.7. Experian Market Research shows that 43% of 6- to 9-year-olds are already using lipstick or lip gloss, 38% use hairstyling products and 12% use other cosmetics (J. Bennett: Newsweek article "Generation Diva").
Cosmetic buying habits related to perceived health and safety concerns. According to Datamonitor, 28% of consumers currently deliberately avoid certain cosmetics or toiletries because of fears about certain ingredients, and 39% are somewhat or extremely concerned about parabens or petrochemicals used in beauty product formulations. U.S. Food and Drug Administration statistics confirm that cosmetics are one of the safest categories of products used by Americans: With more than 11 billion personal care products sold each year, only 150 adverse experiences (mostly skin rashes or allergies) have been reported.
How being 'green' affects consumer spending in the cosmetic category. According to Grail Research, a full 93% of consumers feel that a company being green is important to their purchase decision, with 80% of consumers citing "natural" as the most important green attribute for cosmetic/toiletry products. According to the U.S. Census Bureau's 2008 Annual Survey, manufacturers of beauty products consumed less than a third of the kilowatt hours of electricity relative to the average of other U.S. manufacturers. However, most are either not aware or cannot recollect companies' green initiatives.
The importance of socially conscious business practices. Consumers also value brands that support causes—85% of Americans have a more positive image of a product or company when it supports a good cause. The cosmetics industry is very involved in philanthropy and contributes twice as much to charitable causes than any other industry. Each year, beauty companies donate more than one million individual products and raise more than $2 million for cancer patients through the Look Good... Feel Better Program.
Schack tells www.SkinInc.com how can a company be socially conscious as well as make their clients aware of its social consciousness? First of all, the spa must genuinely have a heart for social consciousness. You can't fake caring about the world around you and not just profits. When companies try, it's usually quite evident and often fail miserably. In the realm of cause-driven commerce, actions speak louder than words and ultimately lead the way. It's a way of thinking, and all staffers must be on board as social consciousness is a company culture, not a marketing strategy. Whatever the socially-driven mission of the company and no matter the cause being supported, it must be known to staffers at every level of the operation—from the CEO down to the receptionist—and implemented on a daily basis.
A company's social consciousness often starts quietly, behind the scenes. Spas should be engaged in the community that they are in while maintaining the bigger picture as well. They should be seeking opportunities to give back and looking for areas of need that, in this economic climate, are seemingly endless. The most successful social companies today typically send a portion of their profits to charities of their choice—something consumers are now monitoring closely. Consumers want to feel good about where their money is being spent and are even willing to justify higher expenditures in kind.
Some of the best ways for a company to convey its socially conscious values is to weave information about its efforts into applicable marketing vehicles: websites, brochures, spa menus and the like. Spas can also tactfully use elegant signage highlighting the charities they contribute to and events they have supported, as well as ways they are specifically safeguarding the environment. For example, "We use all natural, organic products." It's also effective for spas to teach their staff members to engage this type of discussion in their conversations with the clients. Clients will sense the pride staff members have in being a socially conscious business, and clients will soon share that pride in frequenting a spa with charitable, cause-conscious values.