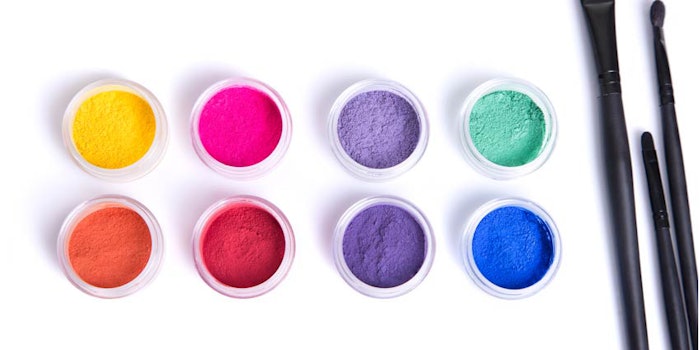 The cruelty-free makeup global market will surpass $5.45 billion through 2021, according to market research by Fact.MR. The market is forecast to grow at 7.2% CAGR between 2021 and 2031.
Related: Spate: US Trends on Brows, Eye Care and Sleep Concerns
Fact.MR reported that the beauty industry was one of the most affected markets during the COVID-19 pandemic.
The emergence of online sales channels and collaborations between leading beauty brands and e-commerce platforms was a saving grace for the cruelty-free makeup market. The market also benefited from the increasing trend of consumer preference for sustainable, environmentally friendly products that are not harmful to animals. Sales of cruelty-free makeup burgeoned during the last quarter of 2020, according to the report.
With the rise of social media and beauty influencers, the market should have exceptional growth during the forecast period. Sales of cruelty-free makeup are expected to reach $9.92 billion by the end of 2031.
In terms of the price range, premium cruelty-free makeup products are expected to account for more than 64% market share through 2031. Sales are expected to grow at 10.7% CAGR through online sales.
The United States, China and the United Kingdom are the countries that are leading the market share, collectively holding over 43% of the market share.
Strict regulations on animal testing and the use of harmful chemicals across Europe have increased the sales of cruelty-free makeup, accounting for the second-largest share of the market (30.4%).
The use of harmful colorants such as aluminum, butylparaben, and methylparaben in vegan and cruelty-free makeup products, which are linked to chronic diseases like Alzheimer's, may hamper the growth in the market. The adoption of hazardous chemicals for scent and color will also likely diminish the brand value of market leaders like Nature Box, Smash Box and La Dolce Vita.
Fact.MR says, "Consumers are opting for skincare and beauty products that have a longer shelf life and have labels such as clean-label, Certified USDA Organic and Vegan. Hence, beauty brands are increasingly investing in research activities to develop products that are organic and are easily certifiable with regulatory frameworks. This will improve the sales of cruelty-free makeup market and generate lucrative growth opportunities for the key players."