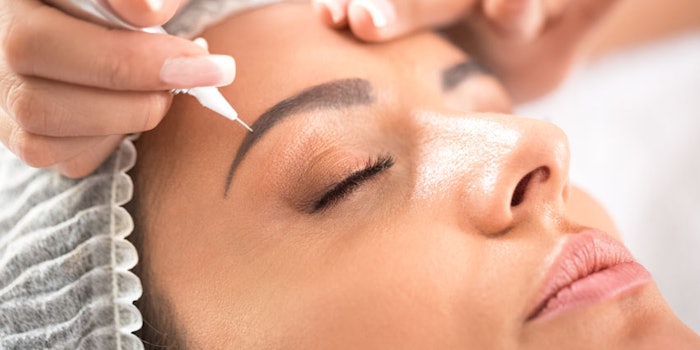 Brows have been trending with new options popping up, from soap brows to brow lamination to brow tints and now ombre brows.
Ombre powder brows are a semi-permanent eyebrow styling technique that creates a soft shaded brow pencil look, per Seacoast Current. 
This trend is created using the technique microshading which creates dots of pigment on the skin, instead of lines like microblading. 
Ombre powder brows will last on the skin anywhere from one to three years.