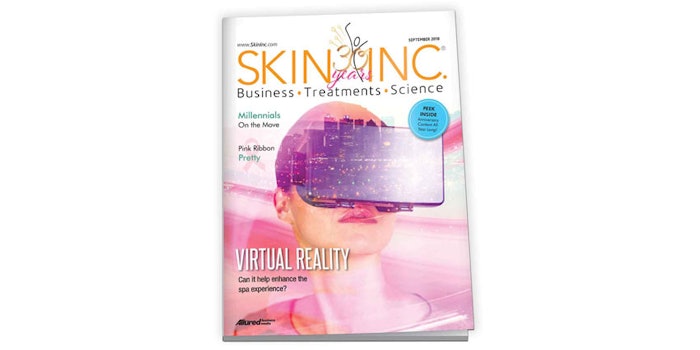 We won, we won! Skin Inc. is proud to announce that our September 2018 issue won a prestigious Eddie Award for single issue of a health/​wellness B-to-B magazine. Our editorial and design teams work hard to provide unique, job-critical content to our readers in the spa industry, and we were honored to have received such an award.
On Oct. 30, 2019, the Folio: Eddie & Ozzie Awards celebrated the B2B, consumer and regional brands who competed for the 2019 awards.
The September 2018 issue was our millennials issue, tackling topics such as designing treatments for millennials, marketing to millennials, artificial intelligence in the spa, and more. It also featured articles on lash extension myths, cannabis and designing eye treatments.
The Eddie and the Ozzie Award have been given by Folio: magazine for over 25 years to recognize magazine editorial and design, respectively. A panel of judges narrowed 2,500 entries into a pool of roughly 400 winners.
Honorable mention in the single issue of a health/​wellness B-to-B magazine category went to American Spa.