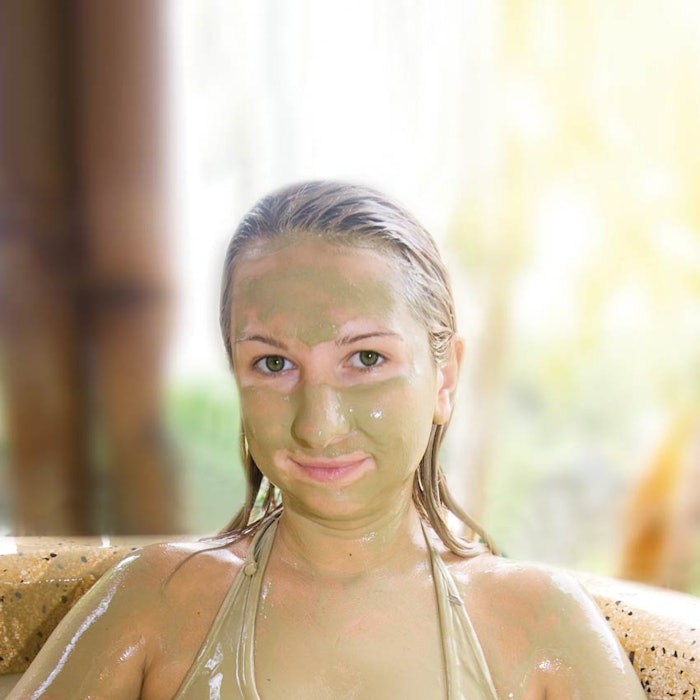 It is a year of firsts. The number of professionals employed in the U.S. spa industry has officially hit an all-time high. In the International Spa Association's annual 2015 U.S. Spa Industry Study, released in October, it was reported that employment in the spa industry stands at 360,000 as of May.1 In just one year, more than 10,000 jobs were added to the spa industry.
Spa jobs are not the only thing on the rise—another first to add to the list is the number of spa visits, which grew 6.7% from the 170 million spa visits in 2014 to reach 176 million.1
Although total spa revenues have increased by 5.3% at $15.5 billion, revenue per spa visit declined very slightly by 1.3% from 2013 to 2014.1 Ensure your spa will be on the continued upward growth of the professional skin care industry by tapping into the top 10 projected trends in 2016.
1. Workplace Wellness
It is safe to say wellness is not a fad, nor is it going anywhere anytime soon. On the contrary, it is expanding to more and more facets of life. Wellness in the workplace has been on the radar for the last couple of years, but it is now on the brink of explosion, according to Susie Ellis, president and CEO of the Global Wellness Summit.2
In its 12th report on the top 10 spa and wellness trends, Spafinder Wellness 365 predicts workplace wellness will not just become a mainstay in the corporate world, but in the blue-collar industries as well.4
Because certain chronic diseases, such as pain and musculoskeletal conditions, might hit blue-collar workers the hardest, Spafinder Wellness 365 expects the next wave of workplace wellness programs will focus on this sector.4
2. Cannabis in the Spa
The legalization of both medical and recreational marijuana among U.S. states is a hot topic, especially for businesses. As more states legalize recreational marijuana, what might this mean for spas? With cannabis' medicinal properties and the U.S.'s magnetism to wellness, it is not far fetched to expect marijuana to end up on more and more spa menus in some form or another.
Baca has found that combining topical cannabis with the learned hands of a massage therapist creates a powerful weapon against pain.
Spafinder Wellness 365 says, "Look for more marijuana dispensaries adopting the look/services of spas; more cannabis 'wellness tourism' with luxury spa experiences; new cannabis-branded day spas; more spas using non-high-inducing, pain-relieving topicals and beauty products—and hemp seed and milk as hot superfoods."4
3. Multi-tasking with Multi-masking
Multi-masking is exactly what is sounds like: using multiple masks simultaneously to address concerns for different areas of the face and neck. Although it is probably not a new concept for most skin care professionals, it is huge trend among consumers.
Skin Inc. managing editor Katie Anderson says, "If you don't currently multi-mask, or don't term your treatment as such, this could be a way to offer a treatment that capitalizes on a current trend. Changing one of your customized mask treatments in name alone could boost dollars by attracting the attention of clients searching for this trend in their local area."
Another way to capitalize on this trend is by using it to help boost the spa's retail sales. Educate clients on why one mask might not be suitable for their entire face and offer a couple of masks they can use at once to address their skin care concerns.7
4. Instant International Inspiration
Deriving inspiration from international spa practices is not new; however, utilizing these global trends almost instantly is a new capability. Social media helps people instantly share, learn and take part in trends across the world.
The spa, health and wellness sector has an endless amount of inspiration from ancient traditions and new concepts alike.
Earlier this year, Spafinder Wellness 365 drew attention to two international trends the U.S. spa industry is embracing: forest bathing and beauty traditions from the Islamic world.4 Forest bathing is a Japanese concept in which a person quietly walks through a forest with their mind intent only on the sounds, colors and feel of their surroundings. Medical evidence shows a long-lasting impact of forest bathing on the immune system, and spas are adding forest-bathing programs to their menus.4
The Islamic world has refined their nature-based beauty and healing practices for centuries—and now the rest of the world is picking up on it. Spafinder Wellness predicts more and more spas adopting ancient treatments, such as mud and sand bathing.4
5. Wellness-focused Travel
Spafinder Wellness 365 recently released part one of its eighth annual State of Wellness Travel Report, revealing record-high expectations for 2015.9 A few highlights include:
At least 71% of travel agents report significant annual growth in awareness of wellness travel with consumers and the tourism and hospitality industries;
Travelers are willing to pay premium prices for high-quality wellness travel; and
Healthy cuisine, fitness facilities and classes, hot or mineral springs, alternative medicine, and spiritual healing are all ranked as being important to the average client.
Spafinder Wellness 365 also forecasts spa treatments becoming an integral part of travel: "Now the new travel ritual is treatments—and other fitness/wellness experiences—done right at arrival, or en route at airports, to fight jetlag or to kick-start productivity."4
6. Spa Subscriptions
Beauty brands were one of the first to jump on the beauty subscription bandwagon, as Birchbox has led the charge. Birchbox was created to help consumers cut through retail clutter to find products that work for them, and the company has shipped more than 5 million boxes since September 2010. Its global subscriber base is more than 400,000.
Heyday, a spa in New York City, offers three options for memberships with add-ons or retail products at reduced prices. The company's goal is to make facials a consistent part of their clients' lives.9, 11
A big challenge for skin care professionals is convincing clients that skin care is a priority, not a luxury. Getting clients in the treatment room on a regular basis can be a battle to exhaust any skin care professional. A monthly subscription membership is a brilliant solution for that problem.
7. Spas in the App Store
Mass retail cosmetics brands have led the way to reaching consumers through their smartphones with advanced virtual makeup apps.12 Not only are these apps technologically impressive—and just plain fun to play with—but incredibly practical for time-constrained people. Consumers can try out new products and make easy in-app purchases without ever having to make a trip to the store.13
This app and apps like it will change the game for medical esthetic facilities.
8. Adopting Halotherapy
Although much of the world has embraced halotherapy, or dry salt therapy, for many years, the United States is now becoming more familiar with its health benefits, which include significant respiratory and skin benefits. Spas and wellness centers, as well as health care providers, are incorporating salt therapy into their offerings with salt rooms and dry salt therapy sessions.15
9. Demographics are Dead
Demographics—characteristics like age, gender, income and nationality—have long driven marketing decisions in most industries, especially the professional skin care industry.
According to TrendWatching, consumers are choosing to build their own identities based on their own inclinations rather than fitting into a traditional mold of how they are expected to behave.17
Today's consumer brain is now global. They are more likely to ignore dated social norms, have endless choices in products and services due to the digital world, and they look to new ways of displaying their social status.17, 18
Consider how spas can cater to the post-demographic consumer. Clients desire personalization—not being put into a box. Relate to clients by focusing on their personal interests rather than catering to the position they hold in society solely by circumstance.18
10. Demanding Natural
More than half of U.S. women say it is important their skin care products are all natural.19 With the growing awareness and demand of natural ingredients by consumers, brands are reacting—companies have been reformulating their "natural" products with an even higher proportion of natural ingredients, according to Kline.20
If you have not talked to your clients about what they look for in skin care and beauty products, now is the time. If your spa does not offer any natural product lines, it could be losing out on major retail sales.
REFERENCES
International Spa Association, 2015 U.S. Spa Industry Study
www.globalwellnessinstitute.org/global-wellness-institute-blog/whats-on-my-mind-a-future-trend-getting-ready-to-explode
www.skininc.com/spabusiness/trends/SpaFinder-Wellness-365-Spa--Wellness-Trends-for-2015-288872501.html
www.gcimagazine.com/marketstrends/regions/asiapacific/Lessons-from-the-Korean-Skincare-Market-330290181.html
www.gcimagazine.com/marketstrends/channels/onlinetv/Cosmetics-Industry-Embraces-Digital-283895071.html
www.gcimagazine.com/business/marketing/Different-Shades-The-Technology-to-Try-Makeup-Virtually-286592501.html
www.marketwatch.com/story/modiface-launches-live-facial-rejuvenation-and-enhancement-mirror-in-partnership-with-allergan-canada-2015-10-20
www.skininc.com/treatments/wellness/alternativetherapies/Better-Health-and-Skin-with-Salt--320305221.html
www.skininc.com/skinscience/ingredients/Survey-54-Percent-of-Women-Want-All-Natural-Products-321263321.html
(All websites accessed Oct 20, 2015)