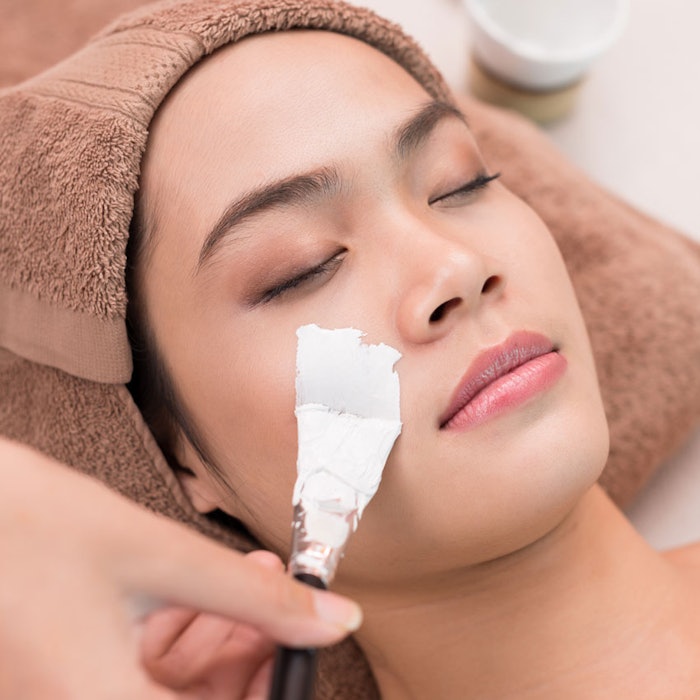 Have you heard of multi-masking? This concept may have been used by estheticians for years, but it is gaining popularity with consumers all over the country. Multi-masking (#multimasking) is the use of a number of masks to address different skin care concerns, and it is a great way to treat different facial zones all at once.
The trend has exploded on social media, with a number of consumers posting their pictures to Instagram and Pinterest with #multimasking.
Some beauty brands have gotten in the action. For example, Osmosis Pur Medical Skincare has developed a protocol for multi-masking that involves applying different masks to the t-zone, forehead/cheeks, neck and lips. These different masks address the concerns of the specific area. For example, the Pore Minimizing Clay Mask for the t-zone uses clays bentonite and kaolin to help refine skin texture and smooth pores. Meanwhile, the Revitalizing Orange Zest Mask contains vitamin C to counteract the signs of sun damage on the cheeks and forehead.
Consumer brand are also taking part, as Boscia has developed multi-masking kit, the Art of Multi-Masking.
If you don't currently multi-mask, or don't term your treatment as such, this could be a way to offer a treatment that capitalizes on a current trend. Changing one of your customized mask treatments in name alone could boost dollars by attracting the attention of clients searching for this trend in their local area.