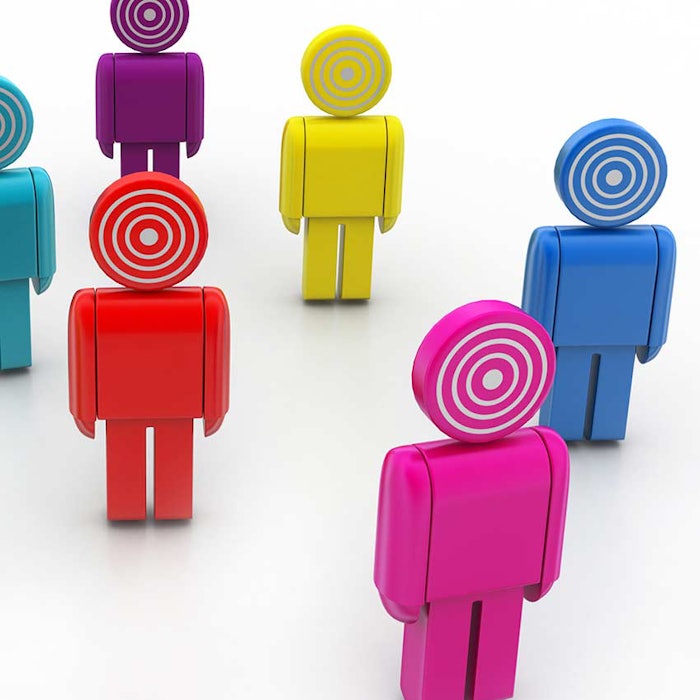 The old standard of predicting customer behavior based on their demographics—age, gender, income and nationality—may now be obsolete, according to TrendWatching, an agency that tracks world-wide consumer trends..
In an August 2015 article in Health Club Management, the agency states that consumers are choosing to build their own identities based on their preferences and interests, rather than relying on traditional molds of how they are expected to behave.
Consider the many articles Skin Inc. has published in the last few years about the influx of men in the spa. Spas and skin care companies who ignore marketing to men are missing out on almost half of the spa-going population. 
Driving the Trend
For the last few decades, the economy and society have been shaped by several key trends, say TrendWatching. In turn, these trends have helped society enter a post-demographic consumerism:
Globalization;
Urbanization;
Mass affluence and expanding consumer markets;
Widespread adoption of digital technologies; and
Sociocultural diversity.
Four forces are said to be driving post-demographic consumerism.
The global brain.
The decline of old social norms.
Increased product and service choices.
New ways of accruing and displaying status.
Theory in Action
TrendWatching illustrates the emergence of a global brain by giving this example: "Think Facebook, Apple, Amazon and more. The worldwide reach of information has caused the emergence of a global shared consciousness and left consumers from Seattle to Shanghai lusting after the same sneakers, smartphones an sushi."
And just like that, several key demographics businesses have relied on time and time again are shattered.
Responding to the Shift
For businesses to succeed, they need to keep up with the changing preferences of their customers, while also staying ahead of competitor innovation, says TrendWatching.
The action plan for businesses set out by TrendWatching is as follows. 
Embrace the new normal. Celebrate new racial, social, cultural and sexual norms. Think Coca-Cola's highly talked about 2014 Super Bowl spot.
Be heretical towards your brand heritage. Doing the opposite of what everyone expects is an incredible way to win back the attention of old customers and command the eyes of new ones.
Encourage cross-demographic fertilization. Universal consumer preferences allows the opportunity to transfer innovations from the initial demographic to an entirely different one, which is a powerful tool for health and wellness brands.
Focus on small niches. Due to expanding online markets, businesses can easily focus on small groups that were not previously accessible.
How to Proceed
For a business to continue to rely only on classic demographic maps is surefire way to fail.
By contrast, says TrendWatching, brands that explore innovation and incorporate their findings into strategies will likely succeed in a post-demographic world.
Sources:
www.leisureopportunities.co.uk