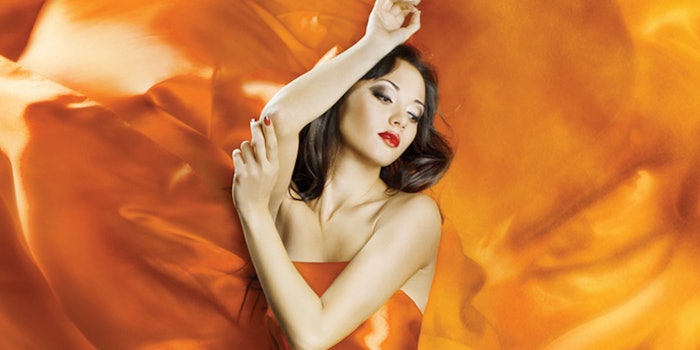 It has been a little while, but Face & Body Southeast is excited to be returning to Atlanta March 17-18, 2019. This will be the third Face & Body Southeast to be held in "the big peach," and we are bringing all that is hot in esthetics and spa with us. So, what do you have to look forward to, and why should you register now? Here is a little glimpse into what will be hot at Face & Body Southeast 2019.
Motivating Keynotes
All registered attendees are now able to attend our daily keynotes, each with a message designed to motivate spa industry professionals to set bigger goals in their career and life. The keynote speaker on Mar. 17, 2019, will be Sandra Dubose, a.k.a. the bald queen of self esteem. After enchanting the audience with her smooth jazz vocals, Dubose discusses the pains she had to endure when she discovered she had total hair loss. She describes her motivation to overcome those challenges, and give attendees tips on how they can make those experiencing self-esteem issues feel good.
We're hitting the retail scene on Mar. 18, 2019 with the retail diva herself, Carol Phillips. Retail sales are truly an important part of a practitioner's and a spa's financial success, and whether you are novice at selling retail or think you're doing pretty good, Phillips' tips can be used to take your game to the next level. Learn what SMART sales is and implement real change in six months.
Shopping
What is a good spa show without some shopping? Expect to see all the spa industry's hottest brands on the Face & Body Southeast exhibition show floor, where experts will be available to discuss product details and even showcase demonstrations of treatment protocols. Many of the brands exhibiting at Face & Body Southeast even have special show pricing, so be sure to ask. It's hard to tackle the whole show floor in one day, but plan ahead with comfortable shoes and a plan of attack.
Supplier Education
Want to learn the latest in ingredient technology or perhaps improve your waxing skills? Check out the schedule for the supplier classes, and attend a great presentation by an industry expert free. For example, learn about "Oxygen and Enzymes for Treating Acne and Rosacea" from Christopher Kuever of Circadia on Mar. 17, 2019, or perfect your Brazilian technique on Mar. 18, 2019, with Stephanie Laynes of Smooth Skin Supply.
Live Floor Entertainment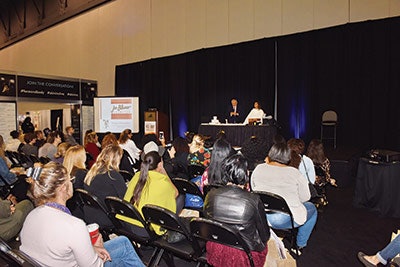 Although the shopping can be entertainment enough, we've taken your show floor experience to the next level with special offerings during the exhibition. The Skin Inc. LIVE! stage will return to Face & Body Southeast 2019, and will host not only a special Skin Inc. 30th Anniversary keynote panel, but will also feature demonstrations and presentations throughout the two days of the show.
Also, The Skin Games Makeup Challenge is returning to Face & Body Southeast with two days of live makeup competition. Stop by the Skin Games booth to learn more about makeup application, meet makeup experts, watch live makeup application or perhaps throw your hat into the ring.
Advanced Education
To develop the knowledge of the spa industry professional and take their career to the next level, Skin Inc. is bringing back its Advanced Education Conference to Face & Body Southeast. And this year, its bigger and better than ever. We've listened to attendee feedback, and we are offering Advanced Education on exposition days so you don't have to take another day off of work. In addition, we are offering a new format, where you can customize your education by selecting specific Spa Pods that appeal to you, while being easy on your wallet. Need chemistry and waxing education? Or perhaps you would like more on self success and medspa? Select the spa pods you need, and attend Advanced Education throughout the day while also accomplishing your other show goals.
As you can see, when it comes to what is hot in spa, Atlanta is where it is at. Visit Southeast.FaceandBody.com to learn more and to register, and make sure you do it early to receive special pricing. We can't wait to see you there!