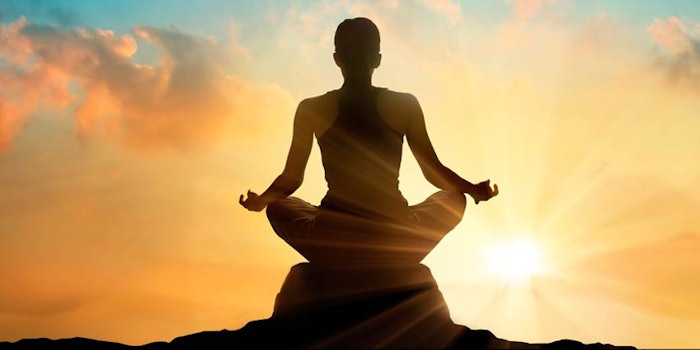 From taking advantage of cannabis' healing effects to building wellness communities for combatting loneliness and mental health issues, the wellness market is only gaining more momentum.
Global wellness is estimated to be worth more than $3.7 trillion and, lucky for skin care professionals, a key sector in this economy is the spa industry at $99 billion.1 Many of the trends in years past, such as wellness travel and tourism, are clearly coming to fruition. Read on for the brief on the next wellness trends skin care facilities need to tap into in 2018.
Trend 1. Wellness Communities
One of the fastest-growing sectors in the wellness economy is the wellness real estate market, estimated to grow from $119 billion in 2015 to $153 billion by 2020.1,2 Consumers have noticed "the very fabric of [their lives] are contributing to unhealthy habits and unwell behaviors," said Katherine Johnston, senior research fellow for the Global Wellness Institute (GWI). "It's counterproductive that we're sitting in communities, neighborhoods and homes that make us sick, and then going to the spa and exercising, and doing all these other things to fix that."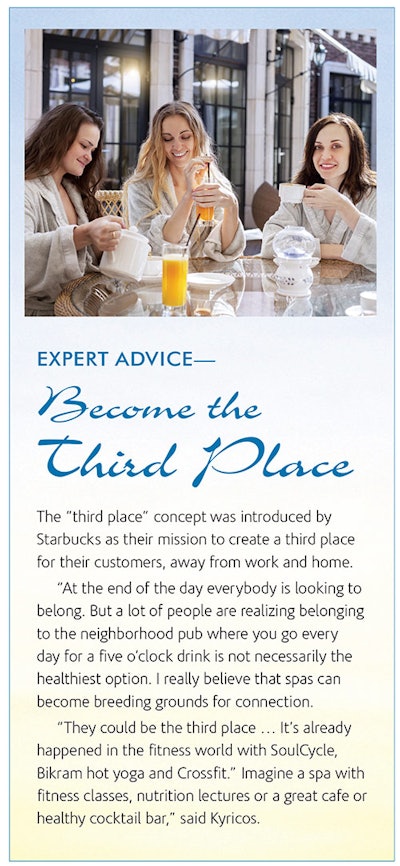 People now want to live in well environments. "Wellness travel has actually fueled an interest in wellness living and real estate projects in the public and private sector where communities are purpose-built or renovated with the health and residents' well-being in mind," said Mia Kyricos, president and founder of Kyricos & Associates LLC.
What's driving the wellness community trend is "the recognition that if we want to be healthy, we've got to fix the places we live in first," remarked Johnston. "That would have a huge impact on the global medical crisis and the chronic disease crisis, and just all the money we're wasting and spending trying to solve those problems."
While this sector's real estate focus used to be on luxury second homes for the wealthy, the focus is shifting. "Places are building regular residential communities for middle class people that are aiming to integrate spa services and other types of services right into the community," said Johnston.
Kyricos recommends spas and wellness centers become their clients' "third place" (See Become the Third Place).
Trend 2. Authentic Wellness Travel
Kyricos was a part of the team that coined the concept 'wellness travel': "What's happened is wellness travel is not just a trend anymore; it's arrived and it's an established, recognized segment of the tourism industry."
As millennials reach their peak spending years, they're shaking up the wellness travel market.
"What [Well+Good] is finding is that millennials are obsessed with wellness travel," but it's different than the way baby boomers approach it. Millennials "are not aware of big destination spa brands … and they don't trust them the way that baby boomers do. What they are looking for is gurus and authentic experts," said Beth McGroarty, director of research and public relations for GWI.
Day spas can tap into the wellness travel trend in their own communities by connecting with local tourism. Look to partner with Airbnb hosts, recommended Kyricos.
Trend 3. Wellness Festivals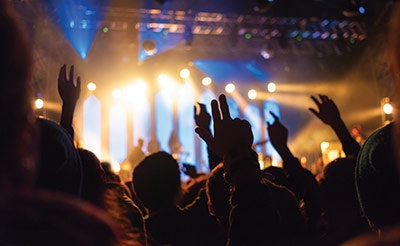 A newer sector of wellness tourism, Kyricos expects wellness festivals and events will continue to manifest: "As people are reminded of their mortality, as they are frustrated by geopolitical events or leaders, people are trying to detach and immerse themselves in things that feel good, and give them a peaceful state of mind."
A SpafinderWellness report summed up the phenomenon, "Simply put, millennials enthusiastically endorse both wellness-centric living and large-scale festivals—it only makes sense that they'd support bringing the two together." As more health-conscious people seek wellness in public settings, they will discover "wellness both fosters and thrives in community."3
Whether it's a yoga, music, food, meditation or silence festival, it's a massive opportunity for those struggling to legitimize their work and gain clients, said Kyricos. "It's prime for innovation in a very meaningful way for business and consumers. I would just bet my life savings that there is a lot of untapped demand here."
Trend 4. Cannabis for Wellness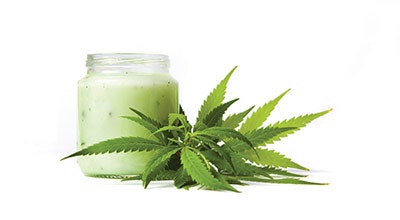 As cannabis continues to become medically and recreationally legal in more states, a sector within the wellness industry is growing beside it. "What's going to evolve [cannabis] from trend to business are those that do so with credibility—that's likely going to come from a doctor, a medical spa or a health and wellness center, where it's not about commercializing cannabis," said Kyricos.
McGroarty likened cannabis dispensaries to spas, in that they see themselves as wellness centers. "[Cannabis is] like a runaway industry in the U.S.," she said.
"[Facial care lines'] antioxidant-rich, cannabinoidal extract-laden enzyme treatments, eye creams, serums and more are being touted for their anti-aging properties. Expect the mainstream skin care world to follow suit as regulations continue to relax," according to Erin Magner in a Well+Good article.4
Trend 5. Clean Beauty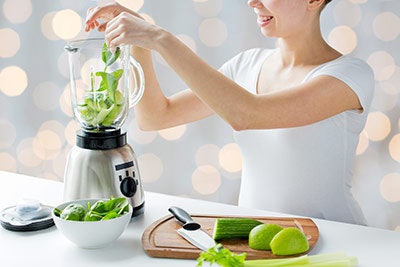 Clean beauty is not phasing out as wellness is in the foreground of so many minds. Because of millennials and the selfie culture, Kyricos expects scrutiny will only continue: "If [products] are not at least scientifically or clinically backed, they need to be natural, organic, sustainable and the list goes on."
McGroarty called out to the inside-out beauty trend, which is less focused on topicals, and more on eating and drinking beauty, including taking supplements. This is particularly evident with the collagen market where it's being ingested, not topically affected. Natural and organic brands are a viable industry that is estimated to reach $16 billion by 2020.4
Trend 6. Genetic-based Health, Wellness and Beauty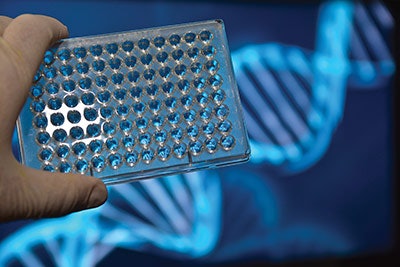 One of the strongest threads at the Global Wellness Summit in October was the wave of genetic testing, said McGroarty. "That testing wave is going to be huge, both in the medical and wellness world," she explained. More spas and wellness centers will partner with doctors to administer and interpret testing to create a wellness roadmap: "The future is going to be much more precise."
McGroarty expects this to become mainstream in the next five to seven years. However, she imagines this will need to be in a private setting: "In other words, you own your data … it's not being reported back so you could be hurt by your employer or insurer."
Kyricos believes it's still a luxury proposition that few people can tap into. "It's not to say that it's not there, and demand isn't there, but it's widely deemed as untouchable for most," she said.
Trend 7. Beauty Meets Wellness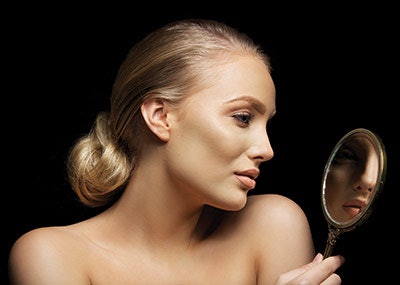 A massive point of focus at the Global Wellness Summit was the human pursuit of beauty and how it fits with wellness, said McGroarty. Scientists are looking for evidence in how the brain is hardwired and what impacts the response to perceived beauty. She posed the question: "What is a well pursuit of beauty?"
GWI has created the Beauty Meets Wellness Initiative, identifying incubators of change over the next few years, including exploring the connection between beauty and wellness, and identifying vocabulary that appeal to today's wellness consumer.8
Perhaps this initiative will be a catalyst for fundamentally altering the perception of what it means to be beautiful, but more importantly, how wellness is a key factor in beauty.
Trend 8. The Sound of Silence
As the concern for tech addiction rises, people are turning to silence to detox. "It's not just unplugging from your devices, but it's unplugging from environmental noise and the barrage of information that's coming at you," said Kyricos. She predicts that sounds of nature, not music, will infiltrate the treatment room and there will be an option for silent treatments.
National Geographic named monastery-turned-wellness hotel Les Monastere des Augustines in Québec, Canada the No. 1 vacation spot for a physical and mental reboot. Visitors are offered holistic health activities such as silent breakfast, yoga and meditation.7 Spas are one of the last established places on earth besides religious settings where people can get away from the bombardment of information and noise, McGroarty pointed out.
Trend 9. Wellness Starting Young
There's a growing focus on wellness programming and lifestyle changes for children and teens, as society has realized it needs to undo some of the bad behaviors that have been created over the last 15 years, which has been driven by technological advancements, said Kyricos.
It's not coincidental that depression has skyrocketed 19% in a single decade.5 Ten years ago, human life was changed profoundly when Apple unveiled the iPhone, McGroarty pointed out. In a GWI report, professor Jean Twenge calls today's teens, 'iGen.' She claims 'iGen is on the brink of the worst mental-health crisis in decades and that much of this deterioration can be traced to their smartphones."6 There's a huge opportunity for spas and wellness centers to cater to over-stimulated kids and teens by providing wellness programming that has nothing to do with screens.
Don't Just Play Witness to Wellness
By the time you're reading this, the Global Wellness Summit, which took place October 9–11 in Palm Beach, Fla., will have come and gone, but will have left a flurry of reports presenting the outcomes of the global communities' annual meeting. As a skin care professional, to ignore the wellness boom is to miss out on a movement that has already arrived.
References
www.globalwellnessinstitute.org/press-room/statistics-and-facts/
www.globalwellnessinstitute.org/industry-research/
www.spafinder.com/blog/trends/2016-report/well-fests/
www.wellandgood.com/good-advice/cannabis-health-wellness-trends-2017/
www.globalwellnessinstitute.org/global-wellness-institute-blog/2017/7/18
depression-rises-19-in-a-decade-is-tech-addiction-to-blame
www.globalwellnessinstitute.org/global-wellness-institute-blog/2017/8/15teens-on-brink-of-huge-mental-health-crisis
www.travelmarketreport.com/articles/Five-Future-Luxury-Travel-Trends
www.globalwellnessinstitute.org/beauty-initiative
(All websites accessed Nov 9, 2018)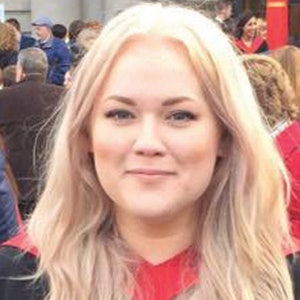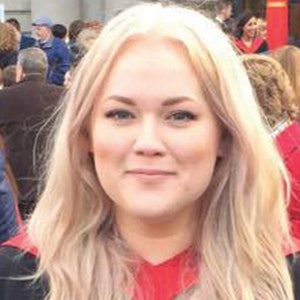 General References
www.globalwellnessinstitute.org/wellness-communities/
www.prweb.com/releases/2017/04/prweb14221742.htm
www.wellandgood.com/good-advice/questions-about-cannabis-for-wellness-health/
www.wellandgood.com/fitness-wellness-trends/