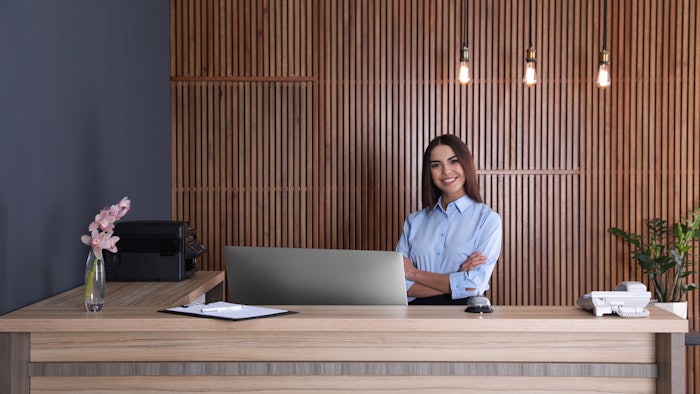 Are you too busy being busy and missing opportunities to be a great leader for your team? One of my favorite questions to ask myself is, "Would you follow you?" There have been days when my response was, "Probably not!" (There are also times when I've felt like I am thriving in life and leadership, and of course, I would follow me.)
Maybe you are avoiding conversations with your team because you just don't feel like it. Or maybe you're scared you might upset someone, and they'll quit. Regardless of what is holding you back, under-communication is a very common challenge. Learning to communicate (and even over-communicate) is a great way to elevate your leadership and further support your team as a whole.
Here are a few simple steps for incorporating great communication that will make an immediate impact on your team and your spa or salon business.
Related: Top 4 Tips on Gen Z Client Treatment & Communication
Amy Carter is a beauty industry expert, salon owner and entrepreneur obsessed with supporting and empowering other business owners. As Principal & Founder of Empowering You, a beauty industry consulting company founded in 2009, Amy understands the overwhelm and pitfalls of starting her own salon or spa business. Amy is a true believer that all entrepreneurs can be successful in both business and life, and she continues to share that formula, including through her recently released book Boldly Brilliant: How to Break Through to a 7-Figure Income.