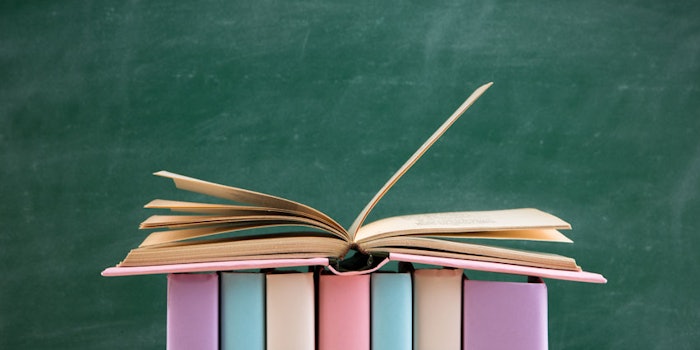 As Gandhi once said, one should never stop learning. Investing in spa education has benefits for both spa managers and employees. It can help raise employees' wages , improve their job stability and increase productivity, as well as decrease turnover. 
"Live as if you were to die tomorrow. Learn as if you were to live forever." Mahatma Ghandi
Employer-supported training can also qualify as a tax-deductible expense, making it ideal for spa owners and managers to fund educational courses which could help offset their tax bill. This applies to all aspects of a spa's operation, including spa finance, spa marketing and spa leadership. In this article, I will cover some of the many benefits of investing your time into spa education. 
Increased Efficiency and Productivity
Staff members who are properly trained in the most recent, efficient and innovative techniques are more productive. Trained staff waste less resources, money and time and produce higher quality work.
Up-skilling your employees enables them to do more without you needing to hire an expert to do it, and it will also save you time training them. Meaning, they will spend less time 'figuring' things out and more time actually executing tasks.
It will also increase the management's efficiency and improve time management, since well-trained employees will know how to perform their duties effectively and efficiently without the manager needing to guide them. Employees will also be able to deal with a wider range of problems and scenarios with greater confidence.
Employee loyalty
Spa training helps to increase an employee's earning potential by developing and refining their capabilities, providing opportunities to progress further in their career. This is a great way for spa owners to tackle high turnover, which has consistently been one of the biggest obstacles within the industry. In recognizing an employee's value and showing them that their development matters, spa owners can foster a sense of trust and appreciation with their employees, giving them an incentive to stay with the organization.
Bring in the New
Technology is constantly changing and costly to adapt, but it provides companies the opportunity to improve their innovation and productivity. Staff trained in the latest technology, methods and products will ensure they are able to utilize the latest techniques. It also shows that your company is constantly updated and follows the latest trends, which makes you more popular among new recruits and definitely shows your company's efforts to stay on top of evolution and trends to your client base.
Happier Employees = Better Business
Education gives individuals a chance to expand their skills and network with a new circle of employees and customers. Employees that are doing the same routines day in and day out get bored, tired and not before long, you can face employee burnout. On the contrary, learning new techniques and skills will keep them more interested in their job, realizing that there are ways to improve their knowledge and move further in the industry. Thus, this education improves their life standards. Enthusiastic staff means better service for your customers.
Spa education will help improve customer service quality because of the staff's improved skills and knowledge, which they will apply to their job. Therefore, they will be providing a superior guest experience, which will result to higher customer satisfaction, more repeat guests and higher spending.
Good reputation
It doesn't take much time for the word to spread around that your spa looks after its people by educating them. This way your spa will have a great reputation in the industry by not only showing guests that the company cares about its level of service but also by looking for new ideas to keep from getting stagnate. Also, it provides a good name in the employment circles and among job seekers making it easier to attract new, highly skilled employees.
Elements of Spa Education
Spa education can cover areas varying from practical training to managerial skills that can help therapists become better at their job and move into higher positions. This not only contributes to an employee's progress, but also helps to raise industry labor standards as a whole. Management topics can involve all aspects of a spa's operation such as operational systems, HR management, leadership, finance and marketing.