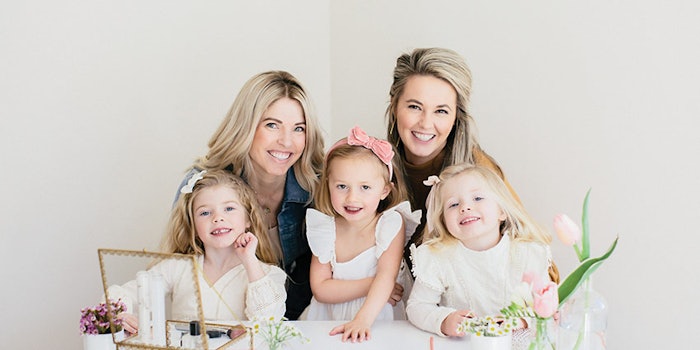 The spa industry is a community of caring individuals. We are deeply rooted in the care of others, but we are also often caring for each other. We often refer to our spa peers, colleagues and mentors as our family, but for Danielle Munley it goes much deeper. She entered the spa industry with her family when she co-founded Sorella Apothecary, and the brand continues to operate as a family, even naming recent lip balm launches after their daughters.Skin Inc. sat down with Munley to learn more about the dedication it takes to start a business, where she finds inspiration in this industry and how women can find a way to have it all.
Skin Inc. (SI): How did you get started in the industry?
SI: What is one of your most memorable moments?
DM: My favorite memory to laugh about while launching Sorella was working on the phone with my co-founder, Emily Sindlinger, while I was in labor with my daughter. We always laugh and say that you can't say we aren't hard workers because of that!
A time that was life-changing for me was the first time I saw our product line in whole and ready to launch. We poured our hearts and souls into Sorella and seeing it in tangible form was surreal and a memory that I never want to be too far from. More recently, we launched three Tinted Lip Hydrators that we named after our three daughters, Alouetta, Remy and Winnie. There was something so sweet about giving our girls a little piece of Sorella that made this particularly memorable too.
SI: Who are your biggest mentors?
DM: My biggest mentor in life is my husband. He's been my partner and best friend since I was 15 years old, and I can turn to him for pretty much anything in life. I also love to follow Brené Brown. She always makes me feel uplifted and inspired.