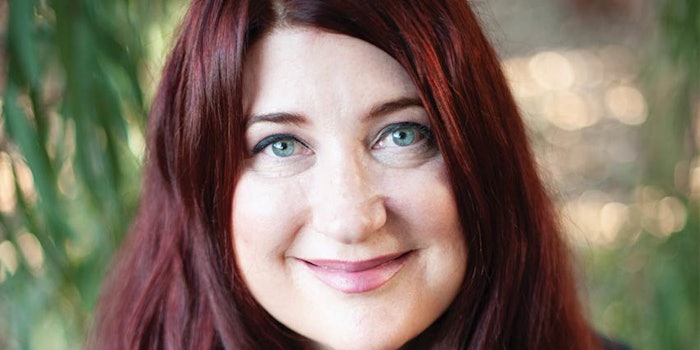 Photo courtesy of Jacqueline Berry
Creating a transformational experience in a destination spa is just another day at the office for Jacqueline Berry, group director of spa and well-being, Miraval Group. After receiving massage therapy after a car accident, Berry quickly became a licensed massage therapist at only 18 years old. While working on several cruise ships, she was asked to step up and act as a spa director due to an emergency, and it led to her interest in serving in a leadership role. Currently, Berry collaborates with Miraval properties to create unique spa experiences; she stresses the importance of making an impact on guests. Berry sat down with Skin Inc. to discuss how to help clients unplug and find true connection, the ins and out of resort spa management, and the essential practice of self-care in the workplace.
Related: 7 Tips for Enhanced Spa Success
Skin Inc. (SI): How did you get started in the industry?
Jacqueline Berry (JB): I became a licensed massage therapist when I was 18 because I had seen the impact massage therapy had on me. I worked as a massage therapist on several cruise ships, and in 2001, I was asked to step up and fill in as spa director due to an emergency, which sparked my interest in serving in a leadership type of role. From there, I've worked across the spa and wellness industries, serving as the spa director for several brands.
SI: What opportunity taught you the most?
JB: I was a massage therapist on several cruise ships until I stepped up as a spa director. Specifically, I began my professional career as a massage therapist with Steiner Leisure Limited, where I was the youngest crew member on board the Sun Princess.
SI: What were some of your first jobs out of school?
JB: Each position I've had has been influential in my career and has led me to the next one. However, one position that had a great impact was working and leading a team on a cruise ship. I would work with people of up to 20 different nationalities, which improved my communication skills and helped me learn how to work with many different personality types. Living and working in such small quarters forces you to learn how to make things work. I also learned how to adapt to any situation, as I had to jump into any task that was needed.
Another influential position was serving as general manager at Miraval Life in Balance Spa at Monarch Beach Resort; it was like all the pieces of what I was looking for in my career just fell into place. I was inspired and amazed by the revelations our guests had during their stay and how candidly they shared and truly connected with each other and our team. The authenticity and genuine connection to themselves and others is what really stood out and made me realize that this is what I wanted to be a part of.
SI: Who are some of your biggest mentors?
JB: I've had the privilege of learning from some of the most respected leaders in the industry. Currently, I work closely with Simon Marxer, associate vice president of spa and well-being for the Miraval brand. Simon has tremendous knowledge and insight and has a way of cutting through the noise to focus on what really matters. Additionally, I learn a lot from the newest industry professionals and associates moving into this industry from another field. The fresh perspective is invaluable.
Continue reading our EXCLUSIVE interview with Jacqueline Berry in our Digital Magazine...