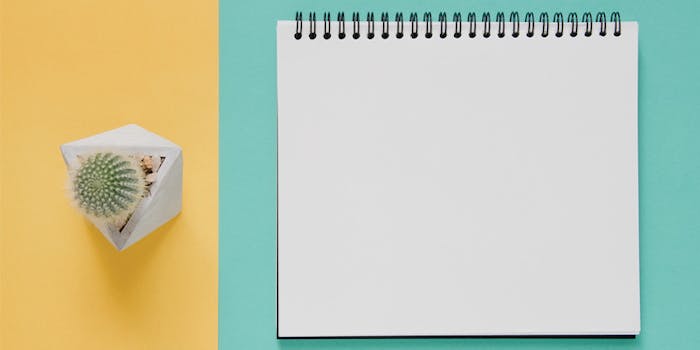 With wellness leading the charge in trends and growing to an almost $1 trillion industry, spas are clamoring to offer wellness experiences to clients. More wellness services require additional training for owners, operators, and of course, service providers. All of this has resulted in an onslaught of wellness education courses to meet the demand and capture revenue. As with most things, all wellness education isn't created the same, and knowing the red flags and resources will aid in the search.
One of the best places to seek wellness education is at the various spa and wellness shows. At Face & Body, for example (Aug. 21-22, 2022 in San Jose) speakers are vetted by the organization to ensure a quality presentation. For sources beyond spa shows, I contacted a few educators in the spa and wellness arena to get their insight into locating reputable education and what red flags to avoid.
Being Flexible
I spoke with Despina Freimanis, a licensed esthetician, as well as the communication liaison and instructor at Christine Valmy International School for Esthetics, Skin Care and Makeup in Times Square, New York. Christine Valmy is considered the "godmother" of skin care in the U.S., and the school alumni reflect that excellence.
Sherrie Tennessee (ST): Where can someone find quality wellness education?
Despina Freimanis (DF): Wellness is a very broad umbrella encompassing everything from fitness and nutrition to self-care, yoga and mindfulness practices. To that end, I would advise professionals seeking to develop a wellness background and/or area of expertise, first to verify what is within their scope of practice for their professional license within their state and use those parameters as their guide.
ST: Where should the search for wellness education start?
DF: Look for reputable institutions when pursuing a more formal education or degree, and research their program, cross-referencing with similar ones to weigh your options. Speak with a representative to understand the curriculum and its objectives to help you decide whether or not it aligns with your specific needs and goals.
ST: What are a few non-traditional methods education seekers can use to learn about new training courses?
DF: As this industry evolves rapidly, be sure to sign up for notifications and newsletters from industry publications, journals and platforms to get the latest information on emerging trends and treatments. Many companies offer free webinars that will help you acquire new knowledge, while also networking with industry pros.
ST: As an educator, how do you prepare students to locate additional training, especially in wellness, to enhance their careers?
DF: One thing I discuss in my classes is awareness about today's consumer market and information platforms. For instance, many "courses" and "master classes" are offered on social media. With clever marketing and the rise of influencer culture, credibility is based more on a following, an image and creatively crafted content and less about educational background, training and experience. Choose programs offered by professionally trained individuals. Valid licenses and certifications are a definite plus.
ST: What are your thoughts regarding online wellness educational courses?
DF: Be open to a virtual education! Over the last 18 months, the virtual medium has allowed individuals the opportunity to connect and grow in more ways than ever before. When researching programs, try to keep an open mind about the format of the classes and try to stay flexible with the available options. What's better than gaining the valuable knowledge you seek safely and confidently while sipping from your hand-crafted matcha latte? When reading reviews, scroll through a few pages and be sure to check out two to four-star reviews for the most accurate overview to deduce a more informed opinion. Too many perfect, five-star reviews are an immediate red flag.
ST: Where are schools doing to meet the demand for wellness education?
DF: [We] are launching a new series of seminar and advanced education classes for professionals and alumni next spring, which will include both virtual and hands-on training (in accordance with COVID-19 guidelines) for the latest esthetics treatments and techniques, including wellness topics such as aromatherapy, meditation and mindfulness, natural ingredients and more.
ST: Any final suggestions on finding quality wellness training?
DF: Follow your gut. Wellness embodies mindfulness. Tapping into yourself will help you go where it feels right energetically. Remember, it's perfectly okay to stay patient until you find the right program for you! True wellness starts within, after all.
An Investment
I also spoke with Monique Blake, who has 20 years in the wellness industry. Blake has developed course content and aids others in creating classes.
ST: Where is the opportunity to change and expand wellness education?
Monique Blake (MB): The most significant opportunity in wellness education is to create a comprehensive training strategy. Many times, wellness education is offered in a piecemeal format. The creation of an educational partnership with a school or location to facilitate a day or a weekend is where the training ends, without any follow-up or advanced training. With the focus and ease of technology today, wellness educators can put a new focus on delivering robust online education. The preparation and some portions of the follow-up can be completed online.
ST: What are ways to avoid red flags when searching for wellness education?
MB: In the perfect setting, a partnership with an educational provider or company can help avoid problems. If possible, create a position for someone, either on site or in-house, who understands the brand, the strategic plan, and can develop content and training to meet the organization's short and long-term goals. If that isn't an option, establish alliances with educational institutes to create a continuous education and training pathway. Lastly, looking within the organization to identify, mentor and promote a service provider to a trainer is an investment in the team and the brand, creating a long-term win.
ST: Where can organizations and individuals find reputable wellness educators?
MB: First, ask around, get a referral for education providers and do your diligence to understand the teaching style and how the content will be presented. In addition, look for practitioners who are approved to offer continuing education units (CEUs), as most service providers need to satisfy state regulations for continuing education.
The Worth of Wellness
As the spa industry evolves into a world of wellness, meeting the expectation of wellness seekers requires ongoing training. Similar to adding a new skin care line or equipment to a location to meet consumer requests, the same effort and research are necessary for finding quality wellness education. It isn't one size fits all; locations will have to plan, strategize and educate the entire team on wellness practices and products. However, the payoff for the care and attention put into wellness education has the potential to be returned tenfold over the long term.
Sherrie Tennessee has almost 20 years of experience in the spa industry including the role of a massage therapist, nail tech, spa owner, speaker, professor, educator and author. She is the founder and education director of SpaSOS. Prior to that, she served as spa director for Mandarin Oriental in Washington D.C. and education manager for Sandals Resorts International-Red Lane Spas.