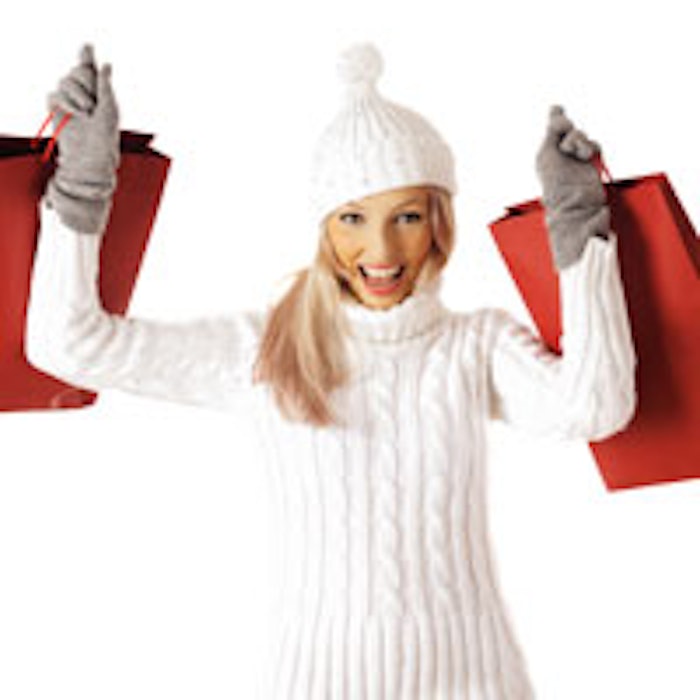 According to The NPD Group, the 2014 holiday season will see opening price point items making an unexpected but potentially significant impact on the shopping season. As potential stocking stuffers, the little things (eyeliners, facial skin care masks, fragrance minis) will offer the great variety consumers crave at an affordable price to ultimately help drive holiday sales.
Makeup leads overall prestige beauty, with dollar sales up almost 10% from 2013, and will continue to thrive throughout the holiday season. While the face segment remains positive, eye and lip segments are the primary drivers, and consumers will continue to look for color and definition from these products.
After years of lackluster results, the fragrance market is finally growing well. Fragrance has been reported as the fifth most-popular purchase of the season, and with more women's fragrances available in 2014, the outlook is expected to remain positive.
For the first time in a decade, the performance of the overall skin care category is below that of fragrances. While sales from indie and premium priced brands are robust, it can't overcome the softness in top sub segments like facial moisturizers, age specialists and gifts. Capitalizing on the smaller subcategories that are growing will help keep skin care afloat this season.
"The smaller items that don't generally get the big headlines will have a big impact on the market this holiday season; taking advantage of opportunities in unexpected spaces is key in today's shifting prestige beauty market," said Karen Grant, vice president and global industry analyst, The NPD Group, Inc. "The positive direction that much of the U.S. prestige beauty industry is headed in this holiday season will be given an added boost by brands' efforts to connect with and engage their consumers in inventive ways."
This content is adapted from an article on www.gcimagazine.com.