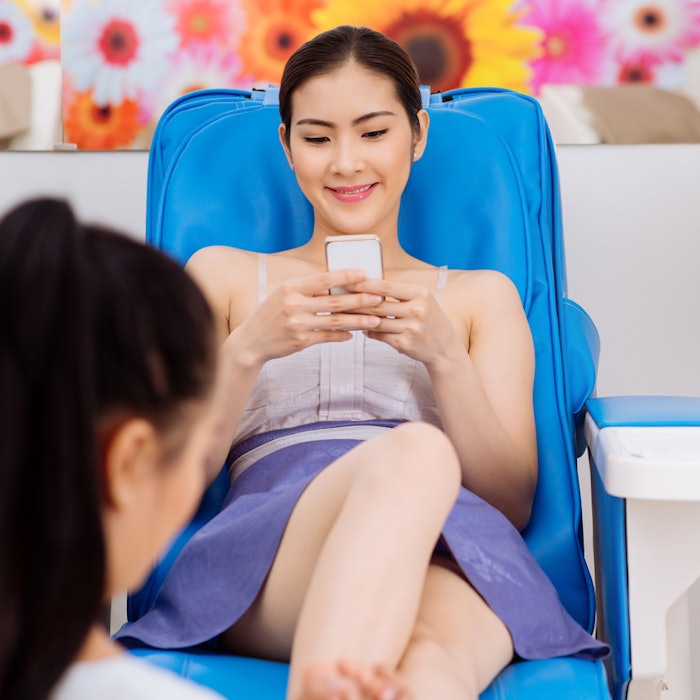 "Salons facilitate heavy mobile usage by patrons -- 90% of whom are female, and 65% of whom are moms -- who visit for an average of 60 minutes," according to an official release from Gloss Media and inMarket. "This hour of downtime facilitates heavy mobile usage, creating a tremendous opportunity for brands to reach a highly coveted audience."
Beauty brands can now directly engage consumers when they're in "errand mode" at the salon via a new partnership between Gloss Media and inMarket. This new microlocation engagement platform merges Gloss Media's salon video network content with inMarket's beacon technology and app.
Gloss Media already operates a salon video network in 20,000 locations and will now leverage inMarket's 44.5 million monthly active users directly in-app. This allows Gloss Media to engage consumers in salons that do not have their own standalone apps.
"Brands looking to reach women have a tremendous opportunity to engage during one of their nearly two billion salon visits per year," said Kevin Hunter, president of inMarket. "inMarket's beacon-powered campaigns are set up just like a traditional media buy."