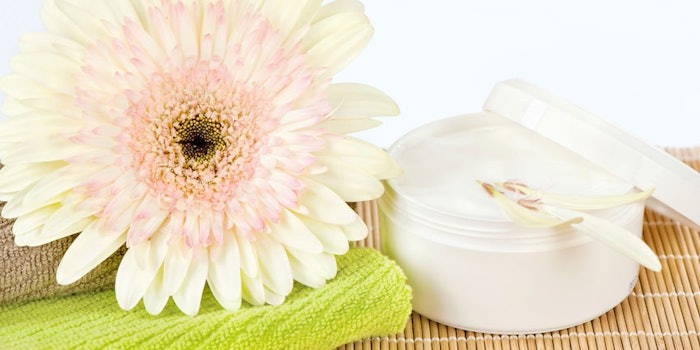 No matter how much scientific research backs up a product's claims, or how expensive its ingredients, that product is only a good retail product if you can sell it. If it can't be sold; if the market isn't interested in it; if it doesn't look or smell right; or if it isn't priced correctly, it needs to be moved out of a skin care facility's valuable retail space—and room needs to be made for a product that will sell.
When a spa is considering an investment in a product to retail, what product attributes matter?
Packaging matters
Is it easy to open and work with? Can the words be read—without glasses on? Is the product type clearly marked? Although it may seem obvious to a skin care professional, clients don't work with professional products often and probably won't be able to recognize a product by its texture or consistency. Bottom line—packaging should be clear and easy to use.
Color and scent matter
The color of the product can have a lot to do with its ability to be sold. For example, skin care professionals may think everything should be a pristine white or clear color. However, for a client, if all of the products they use within a line are the same color, they subliminally begin to wonder if they are all the same. Also, make sure the scent—if there is one—is very subtle and not overpowering.
Price matters
Keep in mind that the best product in the world won't be used if the majority of clients can't afford it. Figure out the spa's market, determine how much clients will spend—and stay within that range. It's better to provide products that are effective and affordable than for products to collect dust on the shelf.
Size matters
This is tricky—enough of a product needs to be sold for it to be a good value for the offering price, but not so much product that clients don't need to come into the spa for months to replenish their supply. The frequency that clients return to the skin care facility needs to be determined, as well as how much of the product could be used in that time frame. Try not to sell more or less than the average client will use in a month's time.
Placement matters
Where the products are placed can make a big difference. Take the products off of the shelves and make mini displays in the reception area, in treatment rooms, in locker rooms—anywhere they can be seen and interacted with. Open some moisturizer or serum and use it as a tester—once clients have felt it on their hands, they will be predisposed to purchase it.
Education matters
Products will not fly off the shelf simply because they look right or are priced right—clients have to truly be educated about why a product is perfect for their needs. Do yourself a favor and don't go headlong into a extensive scientific explanation unless they ask you how the product works—often, only professionals are intrigued by all of the science behind a product. The rule here is to make your communication simple and frequent—don't only sell to them; teach them.
Sales matter
Don't think of sales or discounts as a bad way of doing business. Pick the slowest month for retail sales, and take 10% off all purchases of $25 or more for that month only. Call it a "customer appreciation event," or a name along those lines, and make sure to use all resources to promote it.
Every skin care facility has a limited amount of space for retailing, so use these tips and ideas to get the most out of yours.
Catherine Frangie has been a dedicated beauty professional for more than 30 years and, through her consulting business FrangieConsulting, LLC, provides marketing and communications services to many of the industry's most successful product companies.