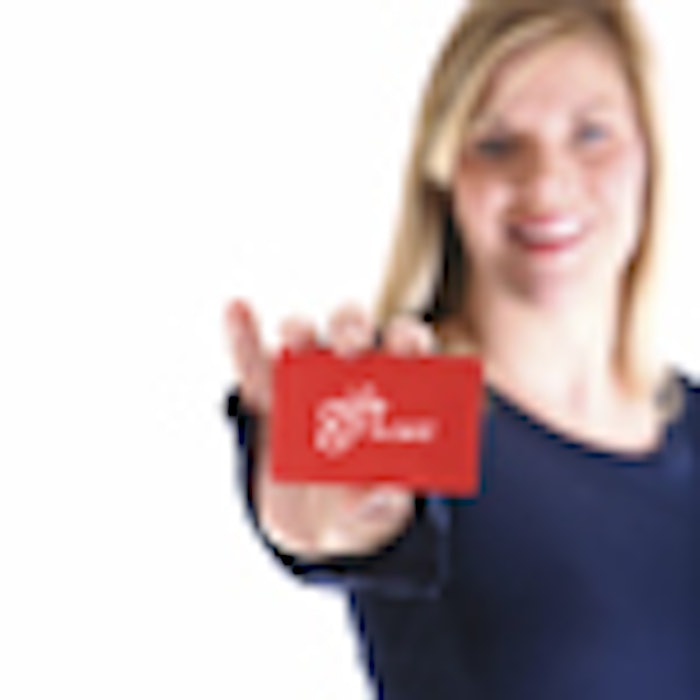 Do you have unredeemed gift cards tossed in a drawer? The businesses that sold these cards have already enjoyed the benefits of cash flow from the sale and, as a bonus, you may be one of the 20% who never gets around to redeeming the gift card for products or services. As long as the gift card sales are higher than the redemption rates, the business appears to be ahead. Is that true? Is it optimal?
Without consistent redemption, the gift card liability increases to the point that business equity and value are significantly diminished by unsuspecting gift card holders. Although the recipients may have forgotten who gave them the gift cards, it is likely that the gift-givers haven't and somewhere in the back of their minds they wonder if the gift cards were redeemed and whether or not the products or services were enjoyed. When purchasing a gift for someone, you are motivated by the intrinsic value of bringing enjoyment to your recipient. If the gift card is never redeemed or is held onto for years, the buyer's enthusiasm may wane and the value of the gift card may even be unintentionally diminished.
With hundreds of millions of people spending 55 minutes a day on Facebook, it is clear that we have moved into a relational—as opposed to a transactional—economy. In a transactional economy, spas and other retailers promote and sell gift cards where value is distributed to people who remain anonymous to the business until the day they arrive to redeem the card. A relational economy, on the other hand, relies on a sense of belonging and connection to drive many choices.
Relationship is everything
The $100 received at the point of sale does not come close to the value of a new client arriving at a business and the experiential quality offered to this new relationship. A brand advocate is worth far more than the original $100. If someone asked you why you haven't redeemed the gift cards languishing in your desk drawer, you might say "I haven't had time," "The business is out of my area," or "I forgot." Underlying all of these reasons is a very basic truth: You don't have a meaningful and ongoing relationship with the business. If you did, you would have been eager and motivated to redeem the card.
Ask yourself these questions:
Can your spa work to speed redemption and convert cardholders into clients and brand advocates sooner? If so, how?
How might you ensure that the gift card purchaser enjoys the intrinsic value of gifting?
Optimizing the opportunity
The percentage of gift card holders converted to social media fans is a new key measure of business marketing success that can translate into additional revenue and profits. One way to increase this percentage is to include a message and offer for the card recipient.
Set up and provide a unique Web URL for gift card holders to log in, input their contact data and activate their card for special offers. This can be imprinted on the actual plastic card or stated in the online gift card. Once this activation occurs, a new and direct relationship begins.
Design offers that entice gift card holders to schedule during off or low-occupancy hours, or that encourage gift card holders to redeem within 30–60 days.
Track card holders and, if they have not redeemed within the ideal time frame of 30–60 days, follow up with a telephone call, letter or e-mail.
Make the gift card purchaser aware of special offers and the activation process.
Web-based software is continually adding features. If your provider does not allow detailed customization of the online certificate, it is important to make a request for a programming upgrade.
Grow your clientele
Gift card holders provide an opportunity to increase profitability, elevate the gift-giving experience, exponentially grow your fan and friend databases, and ensure clients that your business is committed to cultivating ongoing and meaningful relationships. Don't miss out on this opportunity!
Rhana Pytell is a creative collaborator, spa consultant and life coach in the wellness and personal potential field. She designed and operates GAIA Spa in La Jolla, CA, which became a Seed Spa founder of the Green Spa Network.