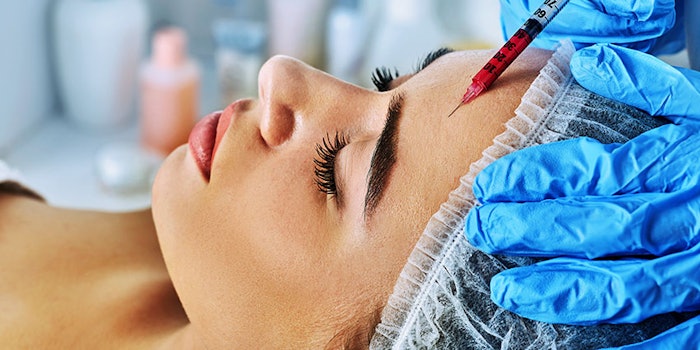 The United States continues to dominate in esthetic procedures—according to the most recent Global Aesthetic Survey from the International Society of Aesthetic Plastic Surgery (ISAPS). The U.S. had 4,217,862 procedures performed in 2016, accounting for 17.9% of the world's procedures that year. Brazil, Japan, Italy and Mexico round off the top five countries for cosmetic procedures, collectively accounting for 41.4% of the world's procedures.
Botulinum toxin injectables received the top spot from the roundup of non-invasive procedures once again in 2016, with 4,931,577 procedures performed for a 7% increase. Overall, 8,548,597 injectable procedures were performed worldwide.
The survey also showed that:
Labiaplasty procedures experienced a 45% rise in popularity in 2016—in contrast, penile enlargement was the least popular cosmetic surgery, with a -28% decline in numbers;
A total of 2,545,922 total facial rejuvenations were performed, with most popular procedures including photo rejuvenation, chemical peels, skin tightening and microdermabrasion;
Women accounted for 86.2% of 2016's cosmetic procedures, for a total of 20,362,655 procedures;
Men, on the other hand, accounted for 13.8% of procedures, partaking in 3,264,254 procedures worldwide.
"These results confirm something that most board-certified plastic surgeons already knew—that the demand for cosmetic procedures is stronger than ever. Around the world, we are seeing record numbers of patients looking to take advantage of the latest innovations in cosmetic surgery to look and feel better about themselves," said Renato Saltz, ISAPS president.
Survey results were collected from questionnaires distributed to approximately 35,000 plastic surgeons.